Adding users to user groups in ZenQMS is a simple task that can easily be completed by a user that has the appropriate permissions.
Please follow the steps below to add a user to a group in ZenQMS.
Step One: Navigate to ZenQMS Homepage Dashboard & Click on the Settings Icon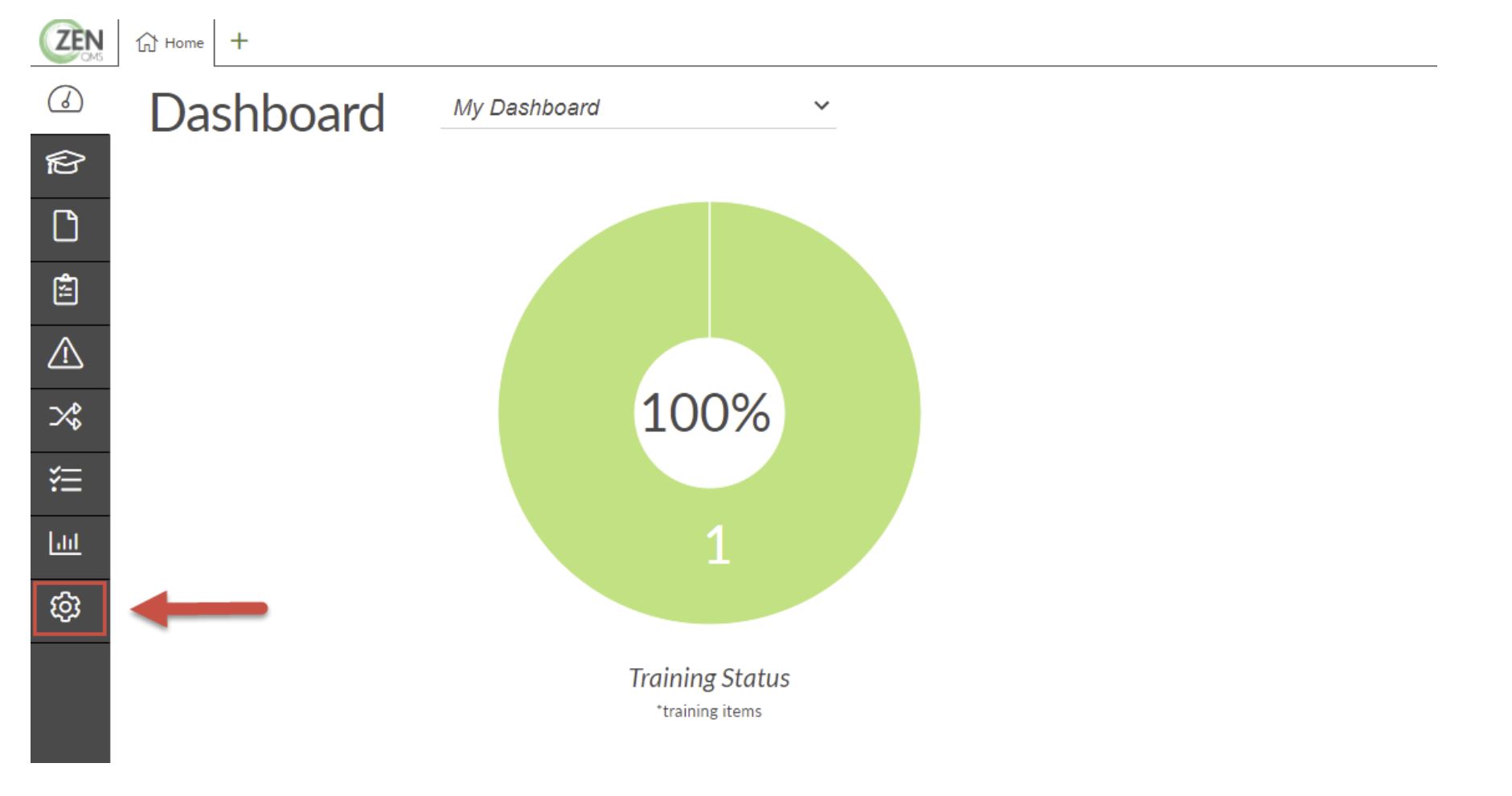 Step Two: Click on the Administration button at the top of the settings page.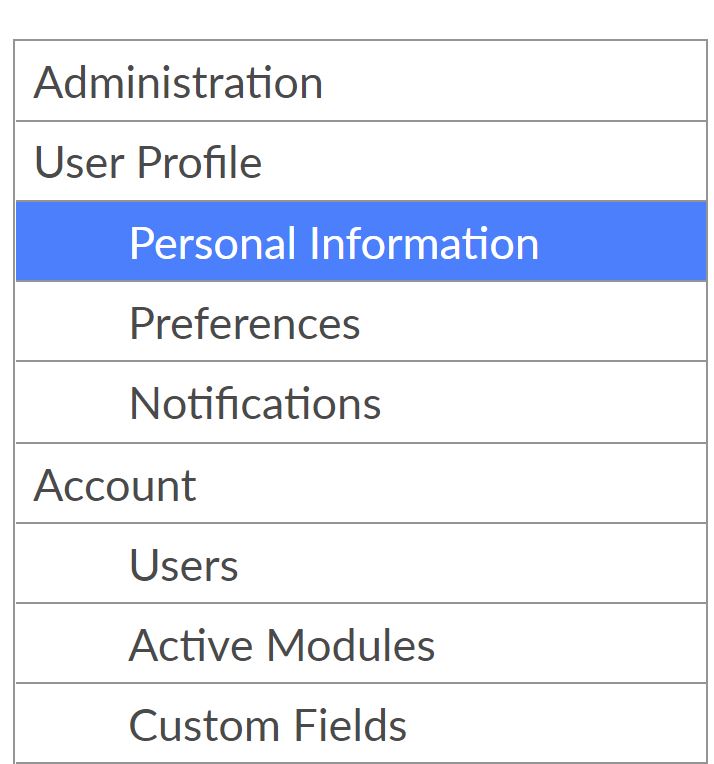 This will bring you to the main Administration screen.
Step 3: From the left-hand navigation, click on Configuration.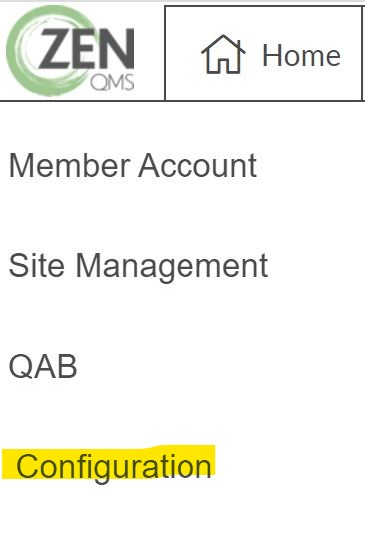 This will take you to the main configuration screen. Select Group/Permissions from the top navigation bar.

Step 4: Click Create Group to add a new user group. Or click on the dropdown menu, Select A Group, to edit the permissions and/or add a new user to a group.