The User Table is a beneficial tool to view all users in your ZenQMS system.
Please follow the steps and simple-to-follow video below to start your customizations on your ZenQMS User Table.
Step One: Navigate to the Settings Icon that is located towards the bottom left of your main dashboard screen.
Step Two: Under Account, select Users.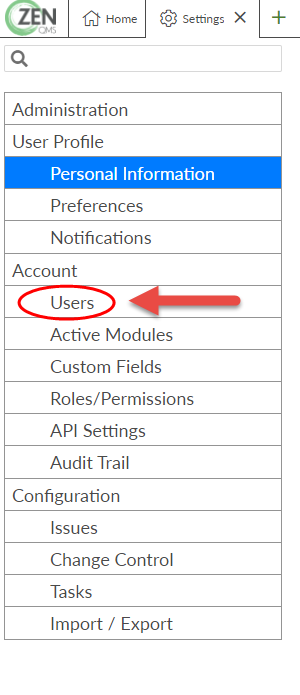 Step Three: Within the Users Table, you will see a "+" icon; click on the "+" icon to start your User Table customizations. You can add columns to the user table by clicking next to the columns you would like to have. You can also take columns away from the user table by unclicking columns.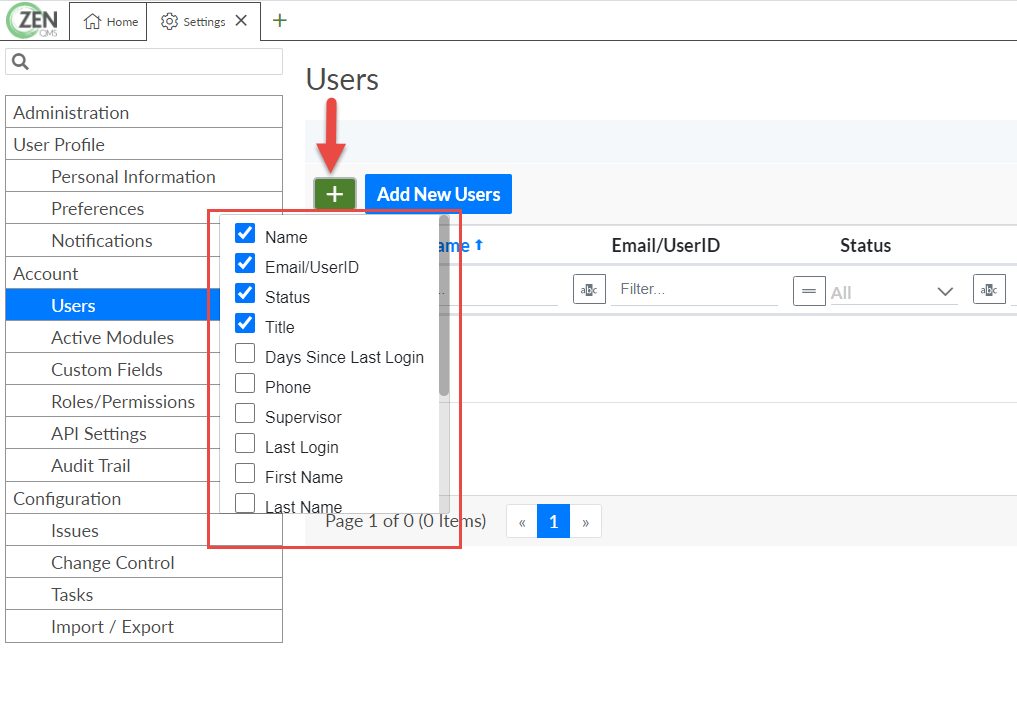 Note: The columns that are displayed within the User Table can easily be moved around to better fit your needs by dragging the column header left or right.
Please watch the video below to see how you navigate to the User Table, how to add columns to the table, how to take away columns on the table, how to move columns around on the table, and how to save your customized User Table searches.