NOTE: Users will need the permission "Account Users" to the Users Table.
Single Users may need to be added in your ZenQMS account due to hiring of a new employee(s), or if a user was not originally added to the implementation migration template during your initial implementation process. Please follow the steps outlined below to add a single user in ZenQMS.
1. Navigate to ZenQMS Main Dashboard and click on the "Settings" icon:

2. Under Account, click on the Users tab: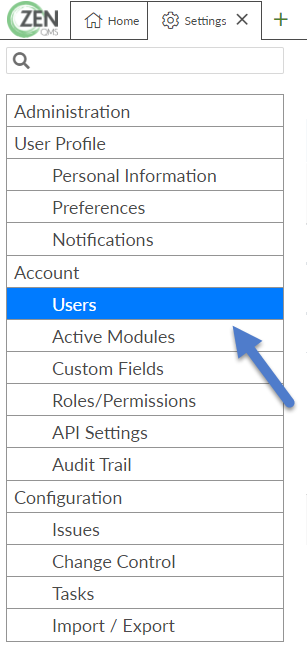 3. Click on "Add New Users". A slider box will appear on the right hand side of the screen. Please select "Add Single User" in the slide box: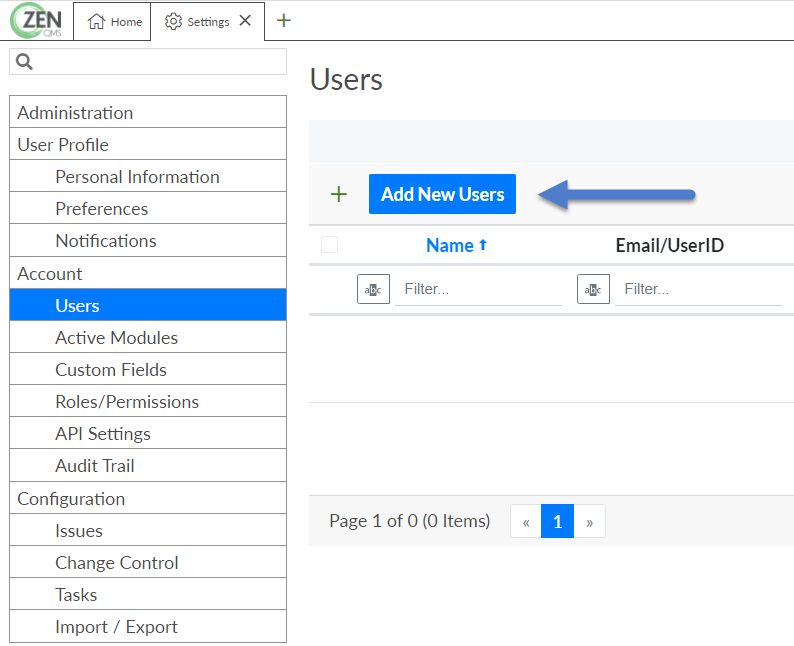 4. Type the User's information: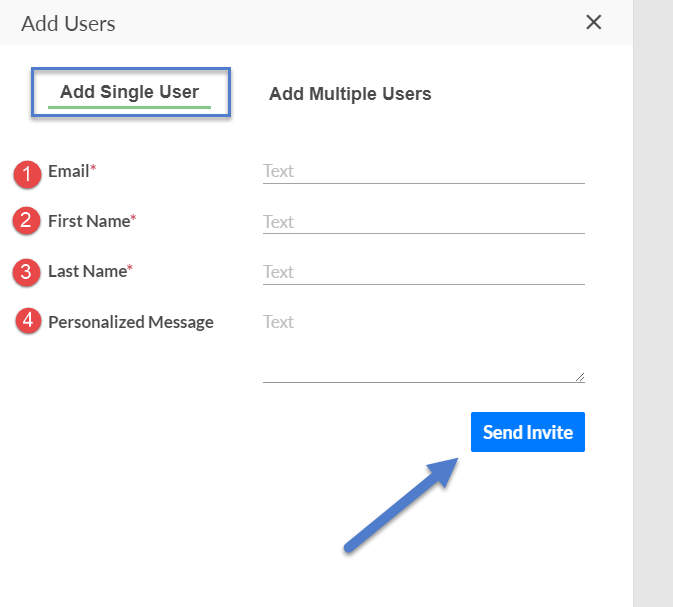 1. Email Address, must be unique. If the email address is used in any other ZenQMS account, the application will give an error and not add the email address.
2. First Name
3. Last Name
4. Personalized Message. A personalized message is a message that will be displayed in the welcome email that is sent to the user with the invite into the application.
Once all the required information is filled out, click on the Send Invite button. The User will have a status of "active" on the Users Table once the invitation is sent.