To create & manage your audit categories...
1. Log into your ZenQMS account and go to the Administration Tab clicking on your last name in the upper right hand corner and selecting Profile from the dropdown.
2. Click on Member Account on the left hand side and scroll down to the "Audit Categories"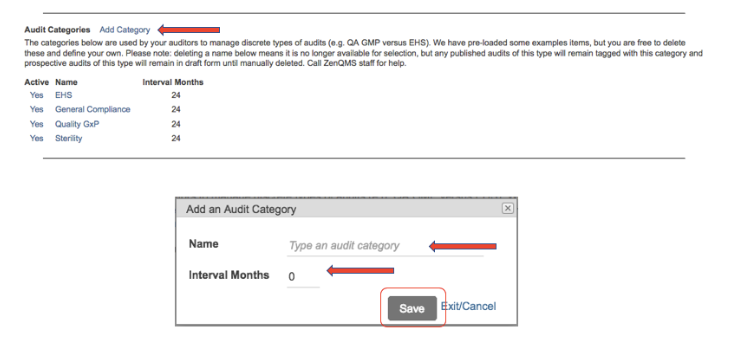 3. To add a new category you would click on "Add Category" and the Add Audit Category window would pop out where you will fill in the name and Interval in which you would want this audit type category to run. Click "Save" once you are done
4. In order to edit an existing category you would click on the category name and edit in the "Update an Audit Category" window, then clicking "Save".
5. From here you are also able to disable/enable categories.