If your company uses the Issues or Audits modules, you will likely need to utilize sites. The directions below detail how to create a new site.
PERMISSION = "Site Administration/Management"
1. Log into ZenQMS
2. Click on your name in the upper right hand corner and choose "Profile" from the dropdown. Or, select the Settings icon found along left-hand panel. This will open up the Settings and Administration section.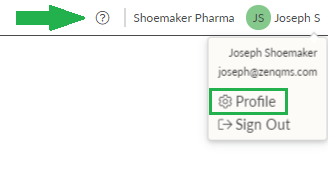 Or...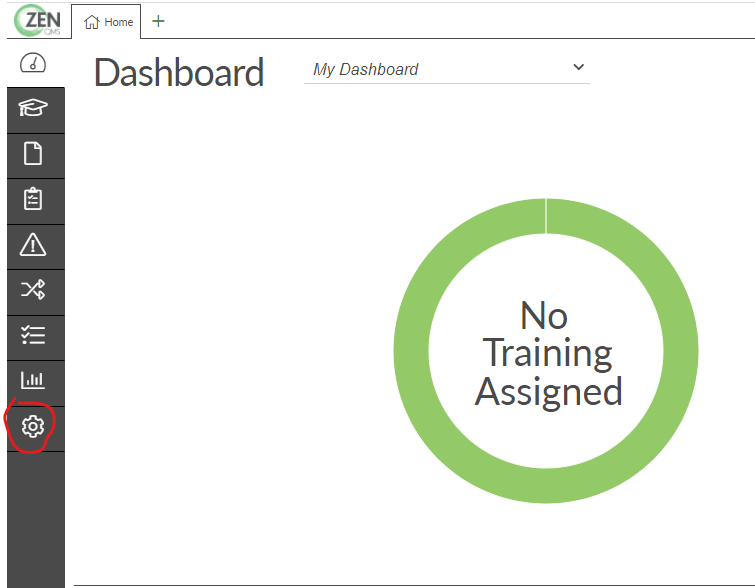 3. Select the "Administration" tab at the top.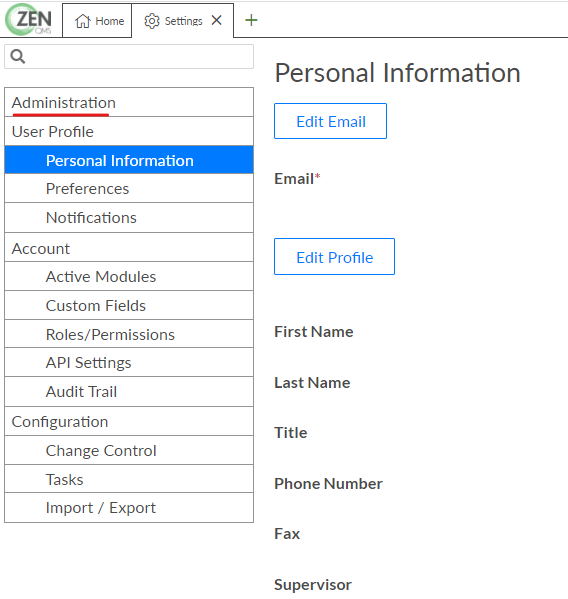 4. Click "Site Management" on the left hand side and click on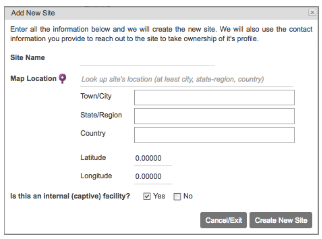 5. Fill in a Site Name
6. Enter a location on the single line next to the Map Location field and then select the correct location from the auto-populated drop-down
* When entering locations, separate city, state, country, etc... using commas
7. Select

for the internal facility question
- If you have confirmed with your ZenQMS team that you will use co-operative auditing, you can select the

option. If you do not know the answer to this question, please default to selecting

and email help@zenqms.com if you would like to learn more about this feature.