NOTE: Users will need the permission "Site Administration/Management" to perform these steps.
Update Basic Site Info
1. Log into the ZenQMS
2. Select the "Settings" icon from the Main Dashboard. Click on the "Administration" tab: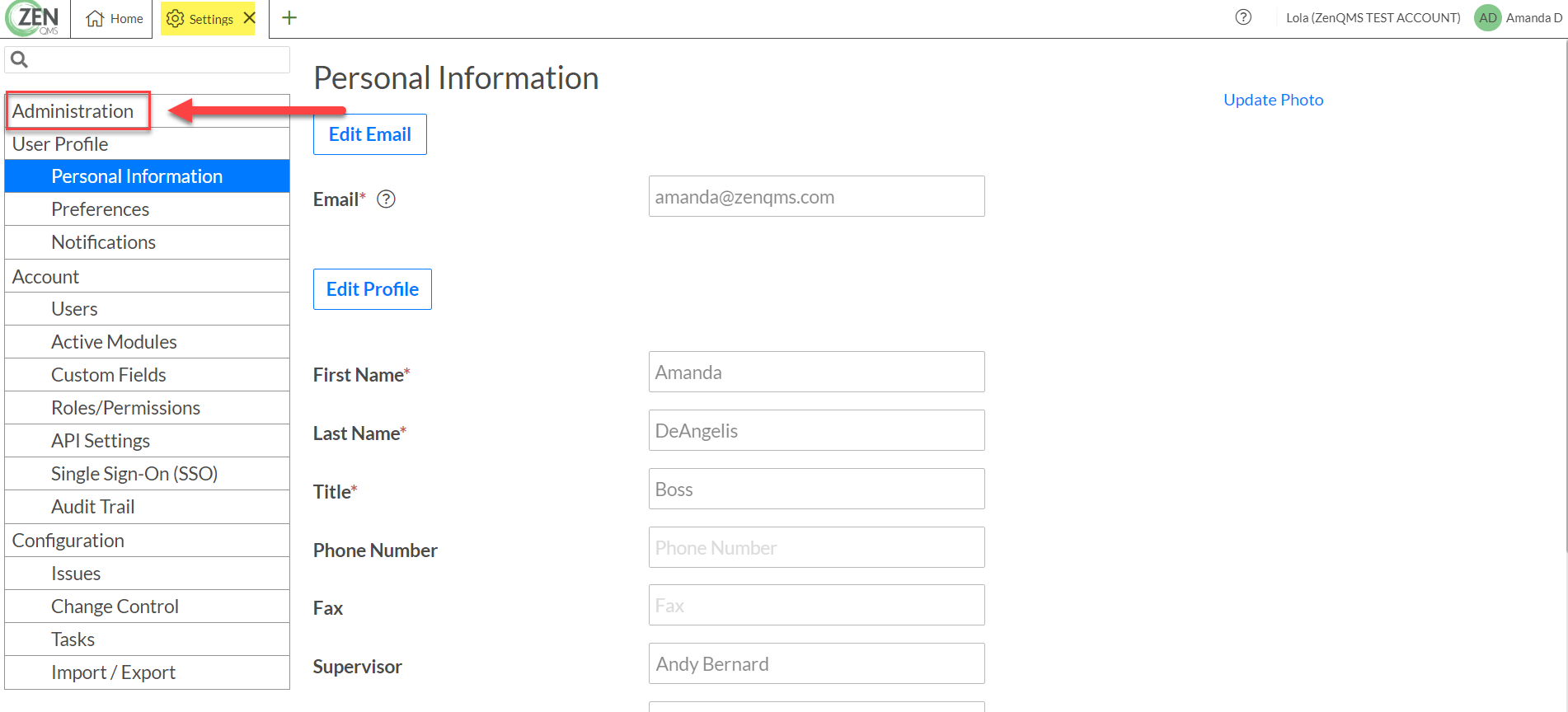 3. Click "Site Management":

4. Find the site that you would like to update and click the "

" box to the right:

5. Select "Update Basic Information" from the drop-down menu:
6. Update the relevant fields. At a minimum, you will need to have a Site Name and Map Location. Click "Save" when finished: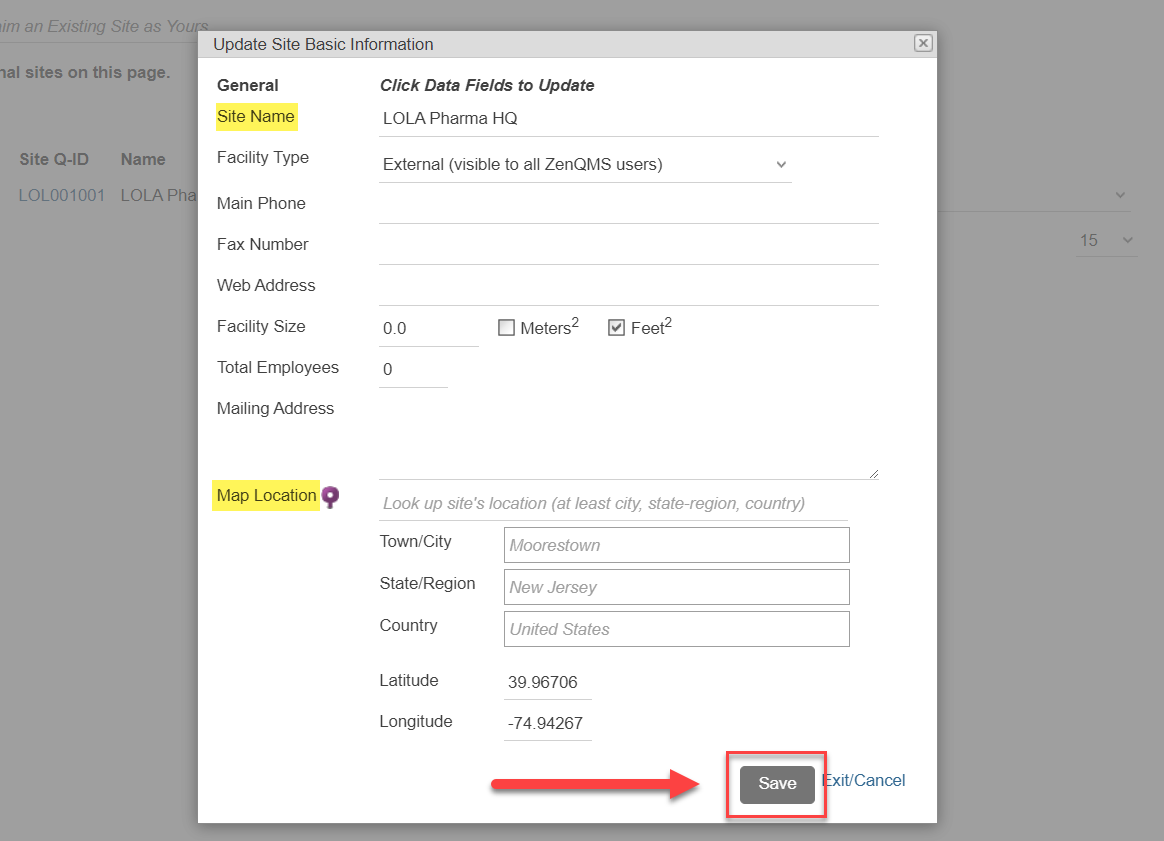 Update Key Personnel
1. Find the site that you would like to update and click the

box to the right:

2. Select "Update Key Personnel" from the drop-down menu:

3. Update the relevant personnel. Please note that if you do not see the user within the drop-down scroll list, you can always begin typing his or her name and the drop-down scroll list will update accordingly: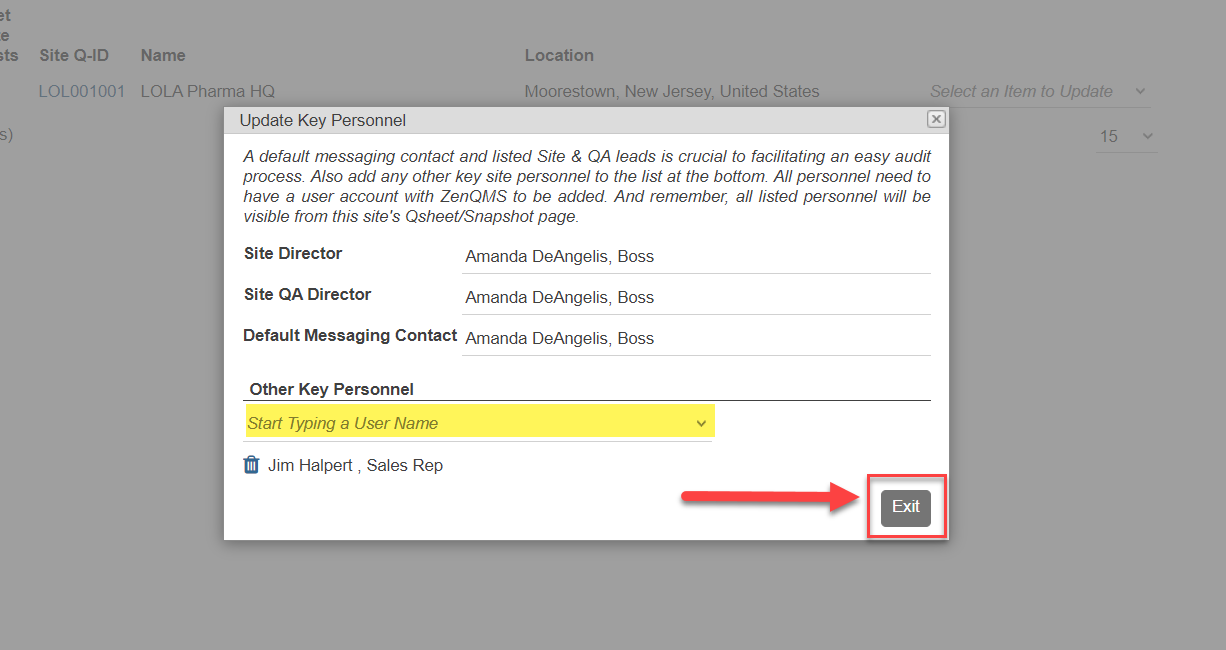 Note: There is not a "save" button for this section, but "exit" will save all of your updates
Need Help? Please watch videos below:
Update Basic Site Info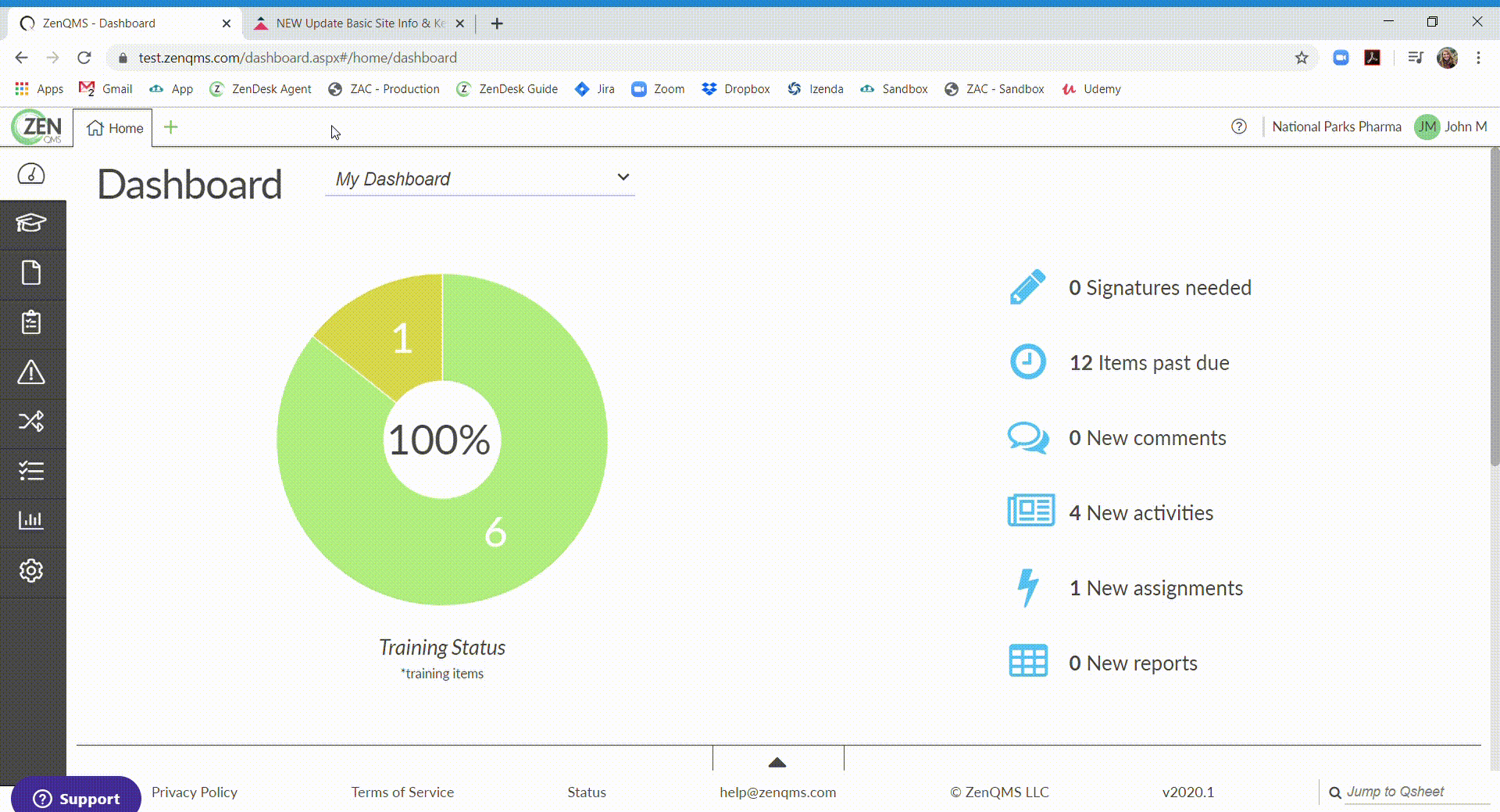 Update Site Key Personnel