If your company uses the Issues or Audits modules, you will likely need to utilize sites. The directions below detail how to update the basic site information and key personnel.
1. Log into the ZenQMS
2. Select the Settings icon found along left-hand panel. It is the bottom icon that looks like a gear. This will open up the Settings and Administration section. Click on the Administration tab at the top.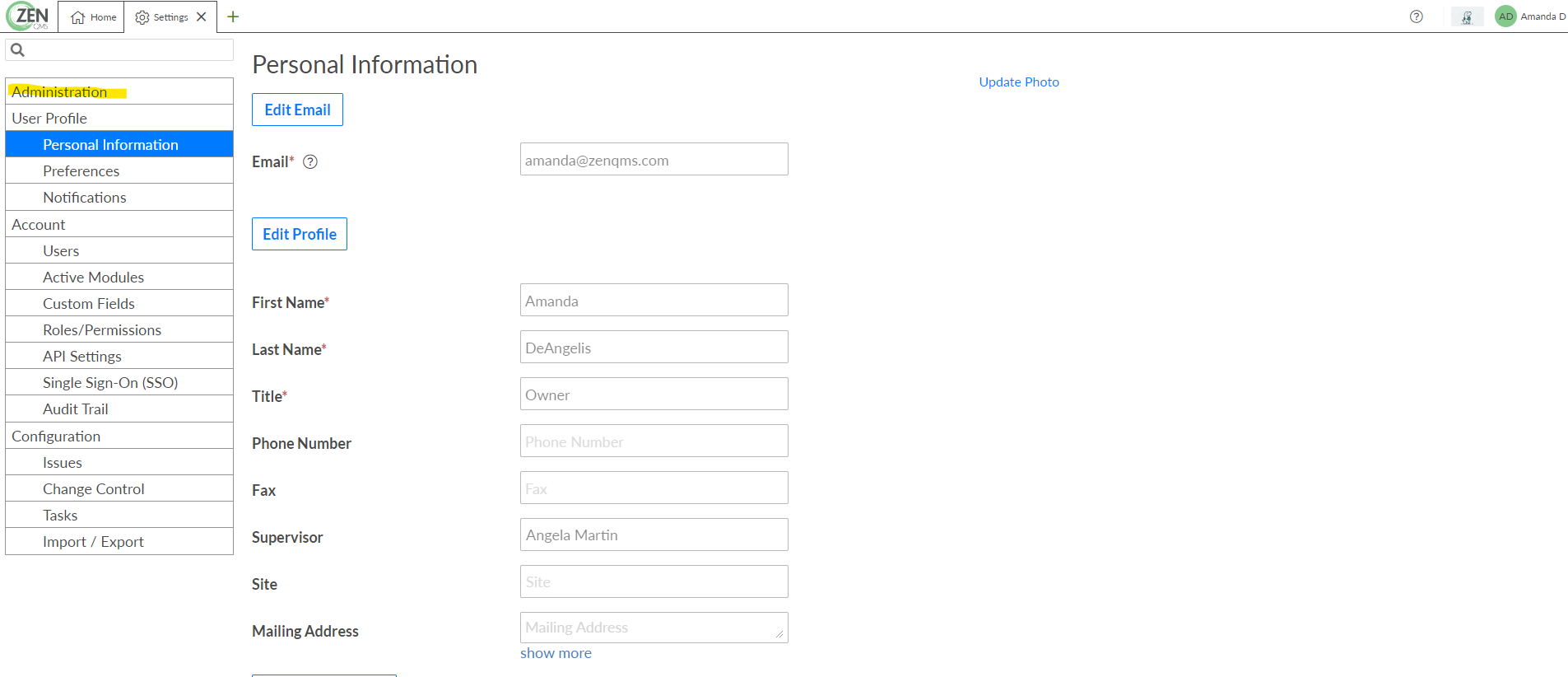 3. Click Site Management on the left-hand side

UPDATE BASIC SITE INFO:
1. Find the site that you would like to update and click the

box to the right
2. Select Update Basic Information from the drop-down menu
3. Update the relevant fields
Note: At a minimum, you will need to have a Site Name and Map Location
4. Click

UPDATE Key Personnel:
1. Find the site that you would like to update and click the

box to the right
2. Select Update Key Personnel from the drop-down menu
3. Update the relevant personnel
Note: Please note that if you do not see the user within the drop-down scroll list, you can always begin typing his or her name and the drop-down scroll list will update accordingly
4. Click

Note: There is not a

button for this section, but

will save all of your updates
Need Help? Please watch videos below:
Update Basic Site Info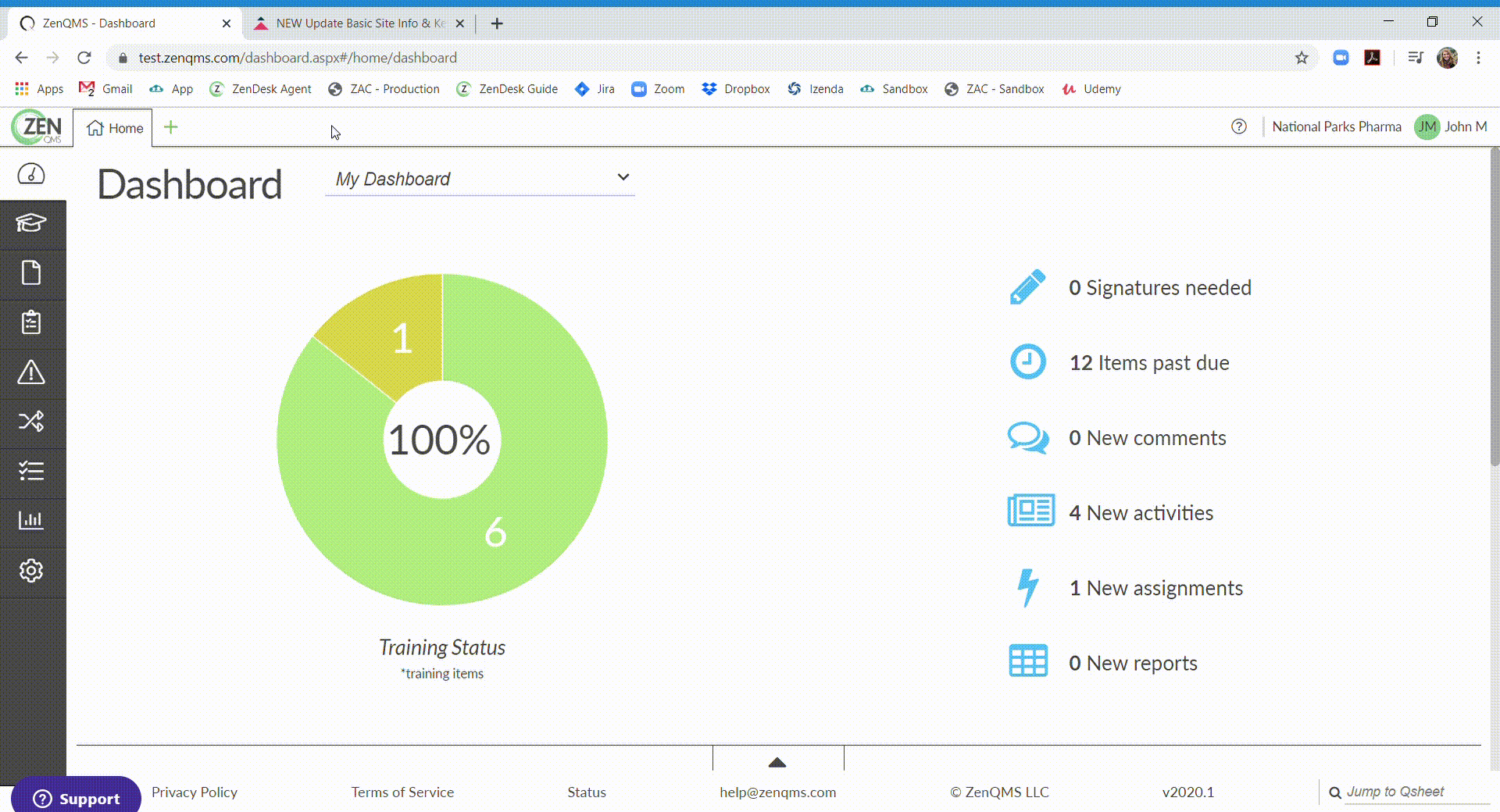 Update Site Key Personnel