Configuring your Task Types can be down by doing the following:
1. Log in to your ZenQMS account and go to your Settings page. Click on "Tasks" under Configuration.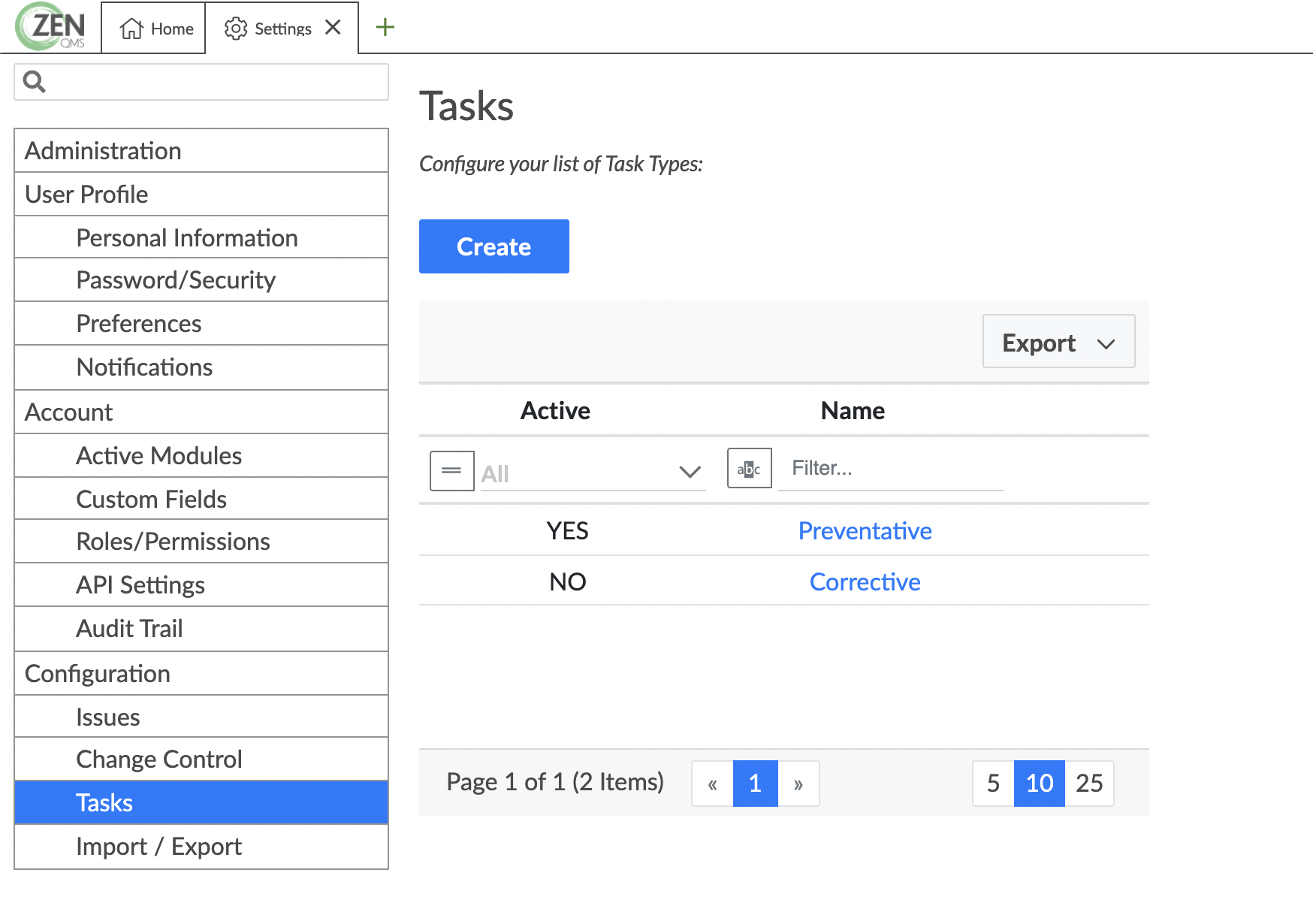 2. Once you are on the Tasks page, you can create new Task types and manage existing.
To create, click "Create" and enter in the Task Type Name and Active Status.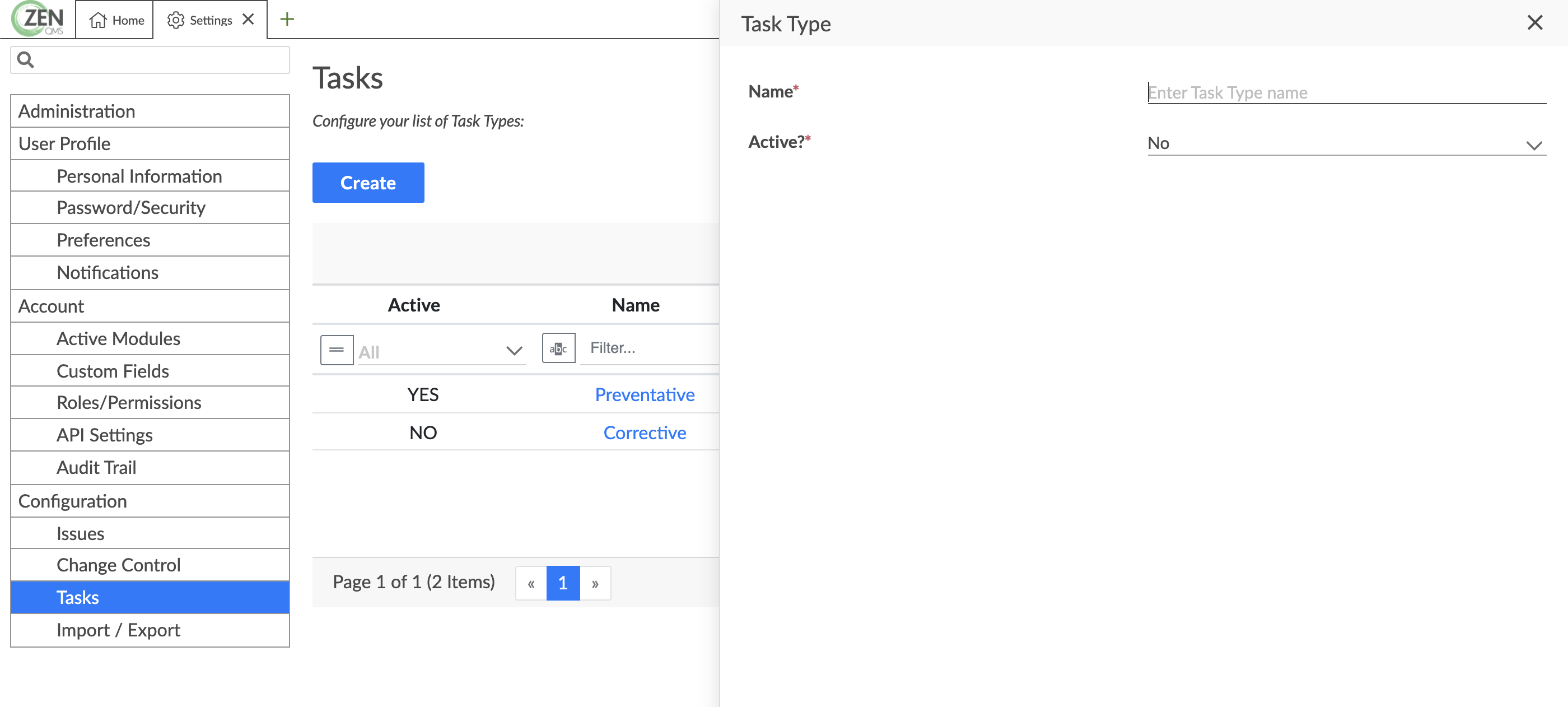 To editing existing Task Types, click on the Name of the type you would like to edit. From the window, you will be able to rename, activate/deactivate, and delete.