This article is a high level overview of what can be found and what actions can be taken in the Site Management tab. Click on the hyperlinks for detailed instruction on how to perform the actions.
To get to Site Management:
1. Log into the ZenQMS
2. Click on your name in the upper righthand corner and choose "Profile" from the dropdown. Or, select the Settings icon found along left-hand panel. This will open up the Settings and Administration section.

Or...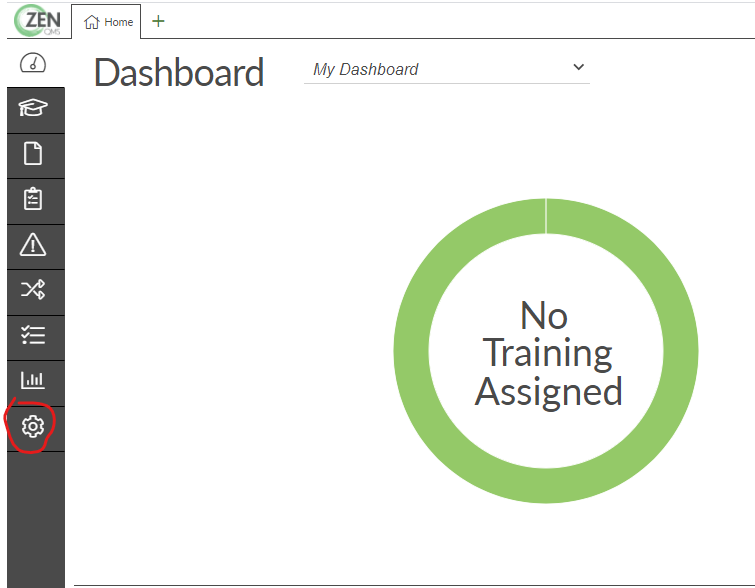 3. Select the "Administration" tab at the top.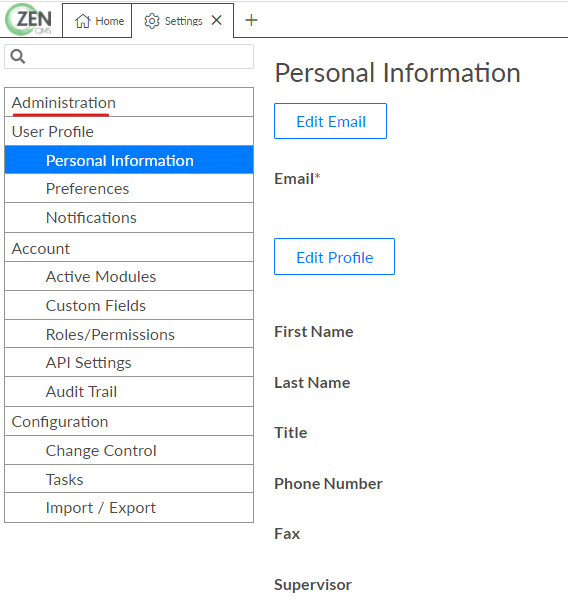 4. Click "Site Management" on the left-hand side of the Administration Section

Once you are in the Site Management tab you will be able to