Below are the instructions on how to change your language preference. The app is available in English, Espanol, 中文(CN), Francais, Francais Canadien, Italiano. Deutsche, Português, 日本語 (JP), and русский (RU).
1. Log into ZenQMS
2. Select the Settings icon found along left-hand panel. It is the bottom icon that looks like a gear. This will open up the Settings and Administration section. Click on the Administration tab at the top. You will land on this page below.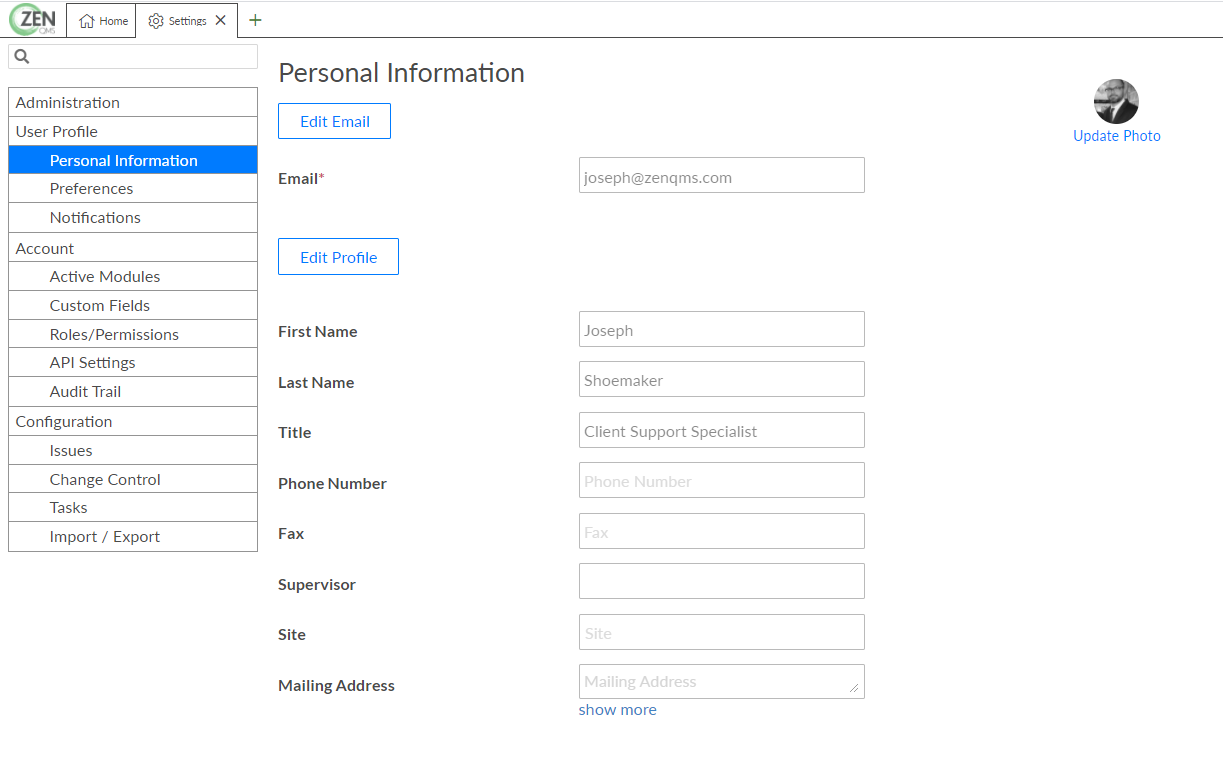 3. Click on "Preferences" on the left-hand side. You will land on your Preferences page below.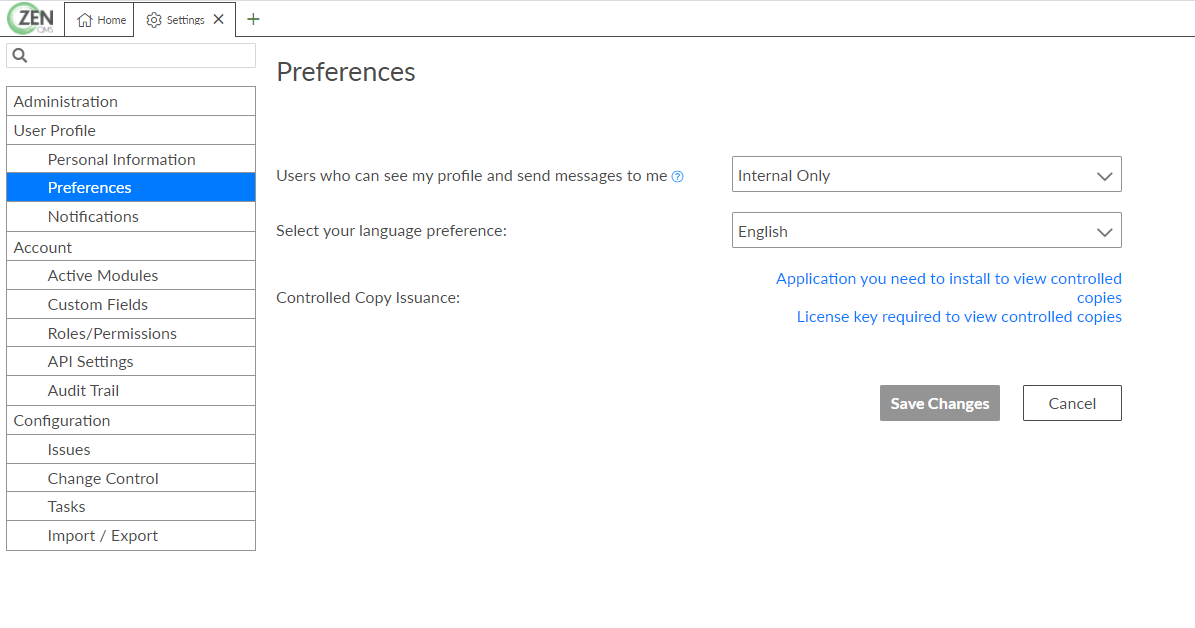 4. Go to "Select your language preference" and choose your preferred language from the dropdown.
5. Make sure to click "Save Changes"