Below are the instructions on how to change your language preference. The app is available in English, Espanol, 中文, Francais, Italiano.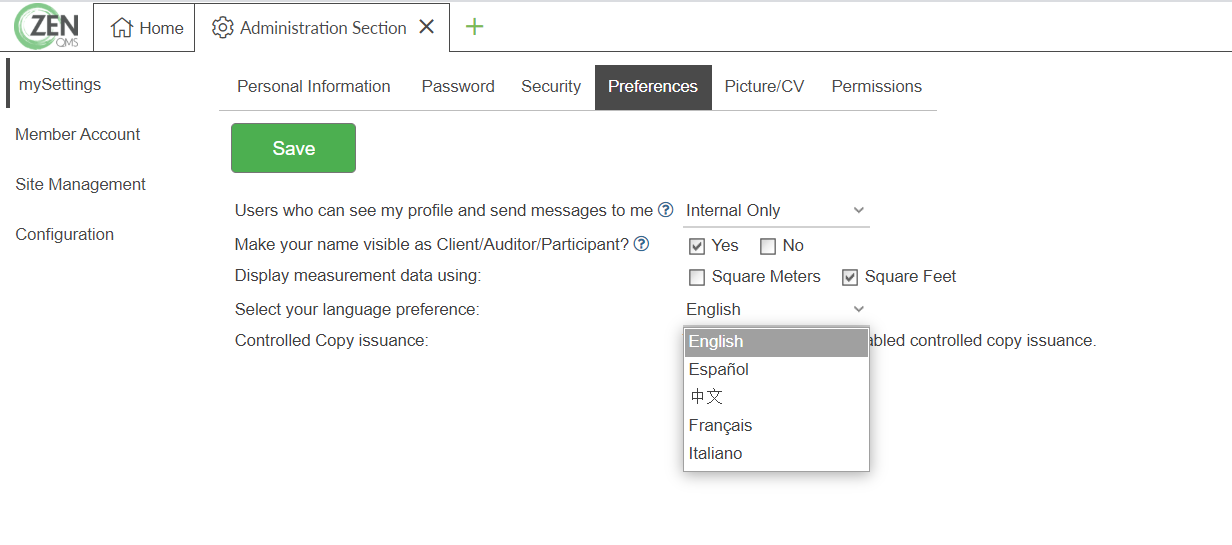 1. Log into the ZenQMS
2. Click on your name in the upper righthand corner and choose Profile from the dropdown
3. Click on mySettings on the lefthand side
4. Click on Preferences
5. There will be a "Select your language preference" field, you can then choose the correct language from the drop down.
6. Make sure to click