An Issue Category can be as simple or as complicated as you need it to be to fit your company's needs. This article takes you through how to configure the stages/transitions within an issue category.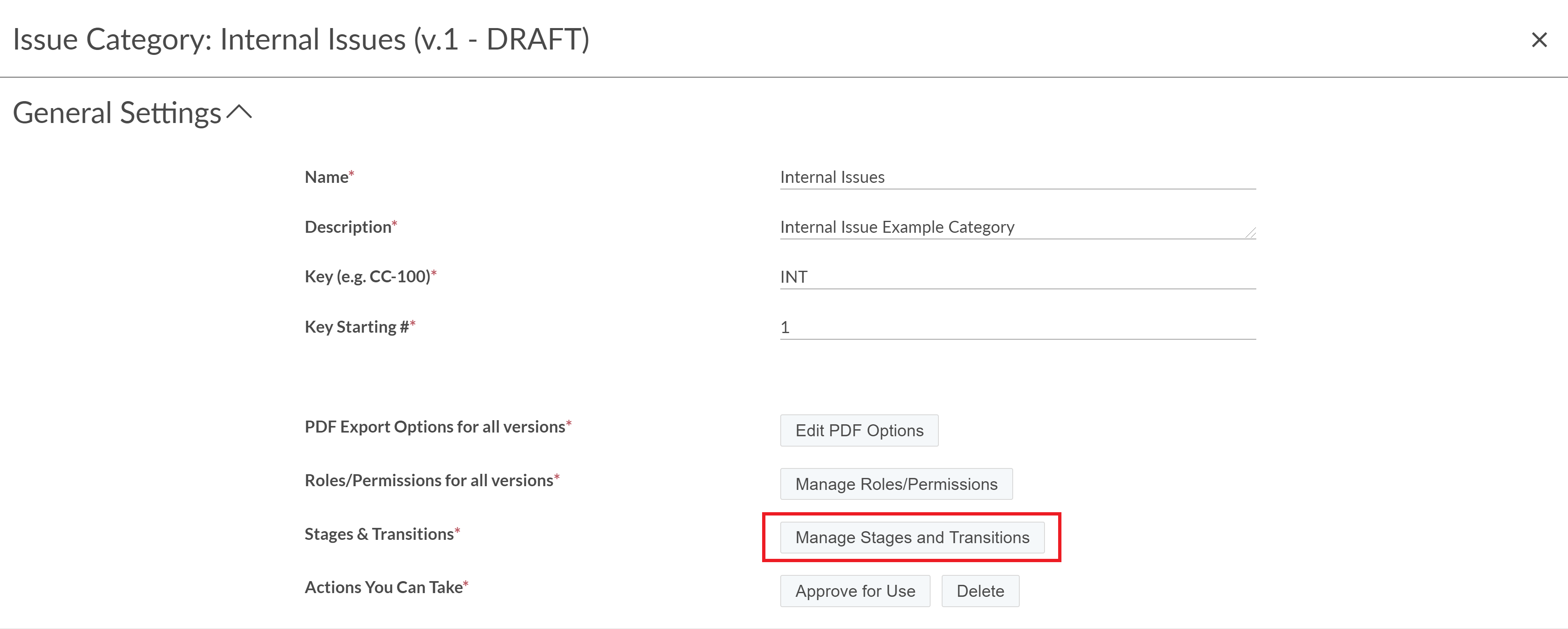 When you click on

button, a window will pop up on the right side. It will be blank and have a blue

button; you will need to click this button to begin adding your first stage.
The following steps will take you through building out a stage with transitions.

1. Click on the

and you will be prompted to enter a stage name and the target # of days for completion. Once you have added the name and target days, click on the "Save" button. Click on the

again to create your next stage. Create all stages before adding your transitions.
2. Once you have added at least 2 stages, you will see the "Add Transition" button. A transition allows you to choose where you want the process flow to go once the stage is complete. You must include transitions if you have multiple stages.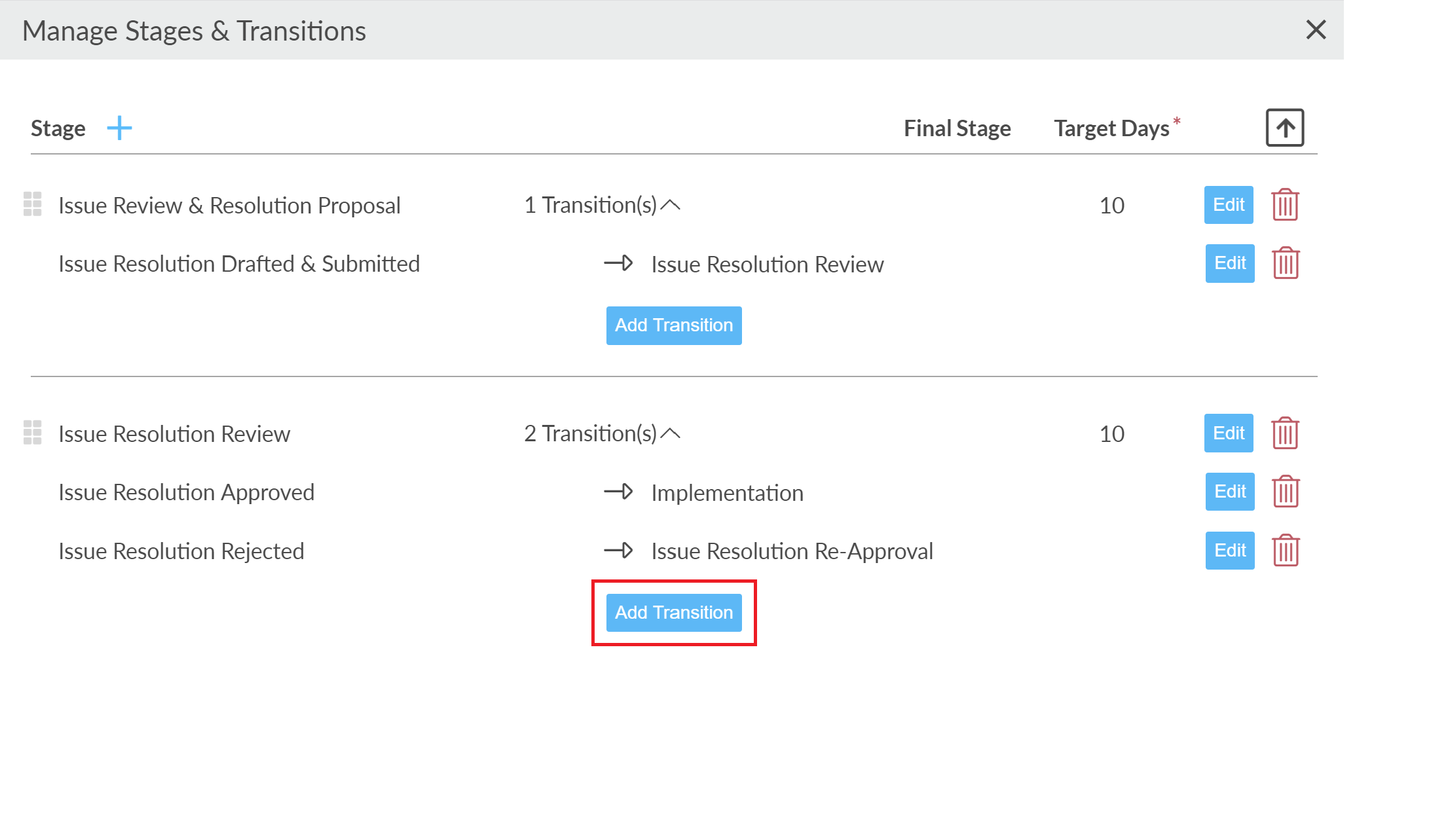 You can transition to from one stage to multiple stages. For example: If my issue gets to a review stage, I can have 2 transitions, one that is an approval and implementation stage or a transition that takes me to a rejected and re-approval stage.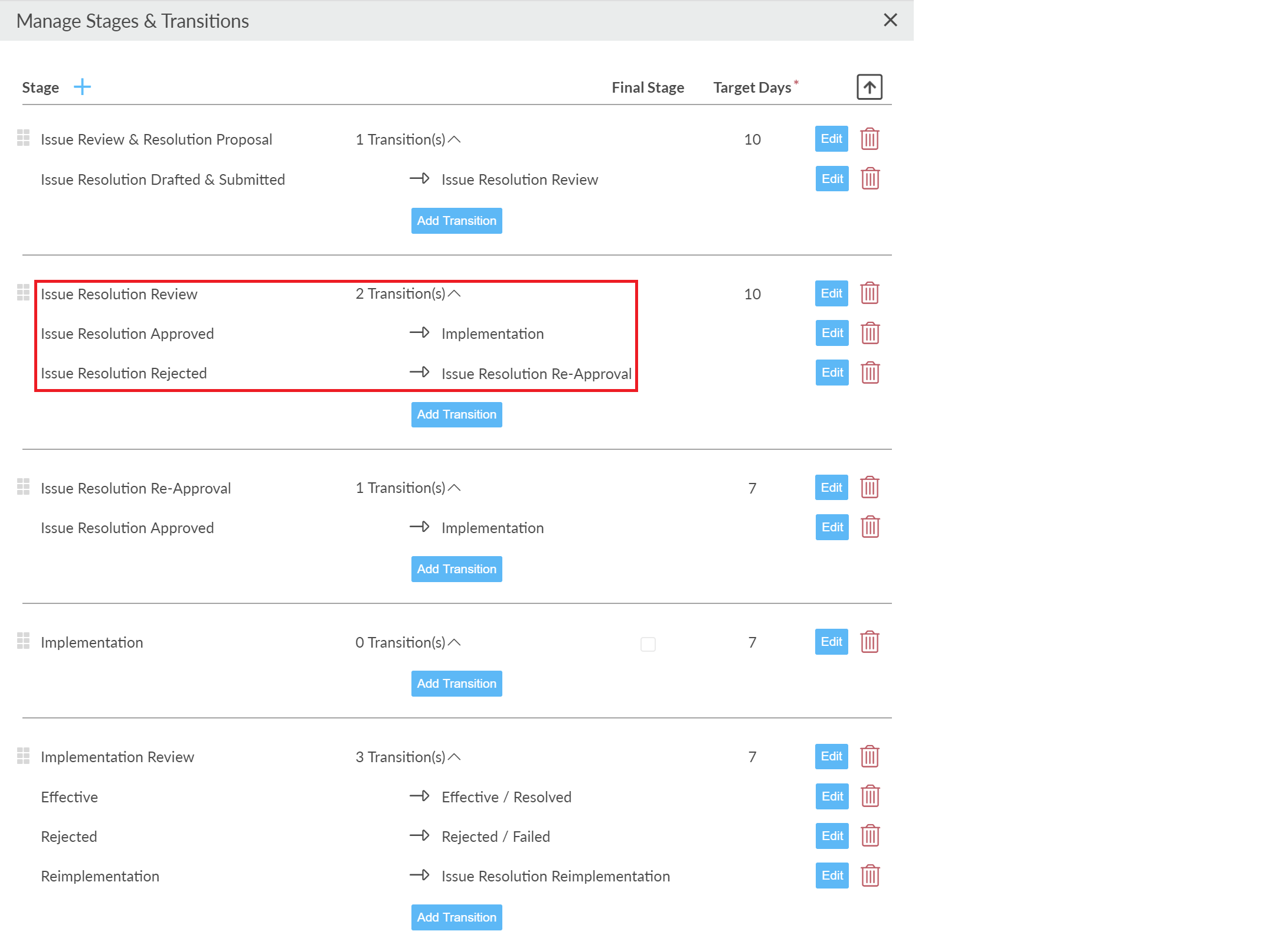 OR, in another example, if in the "Implementation Review" stage, the implementation is rejected, I can skip right to the "Rejected / Failed" final stage. Or, the other applicable stage options.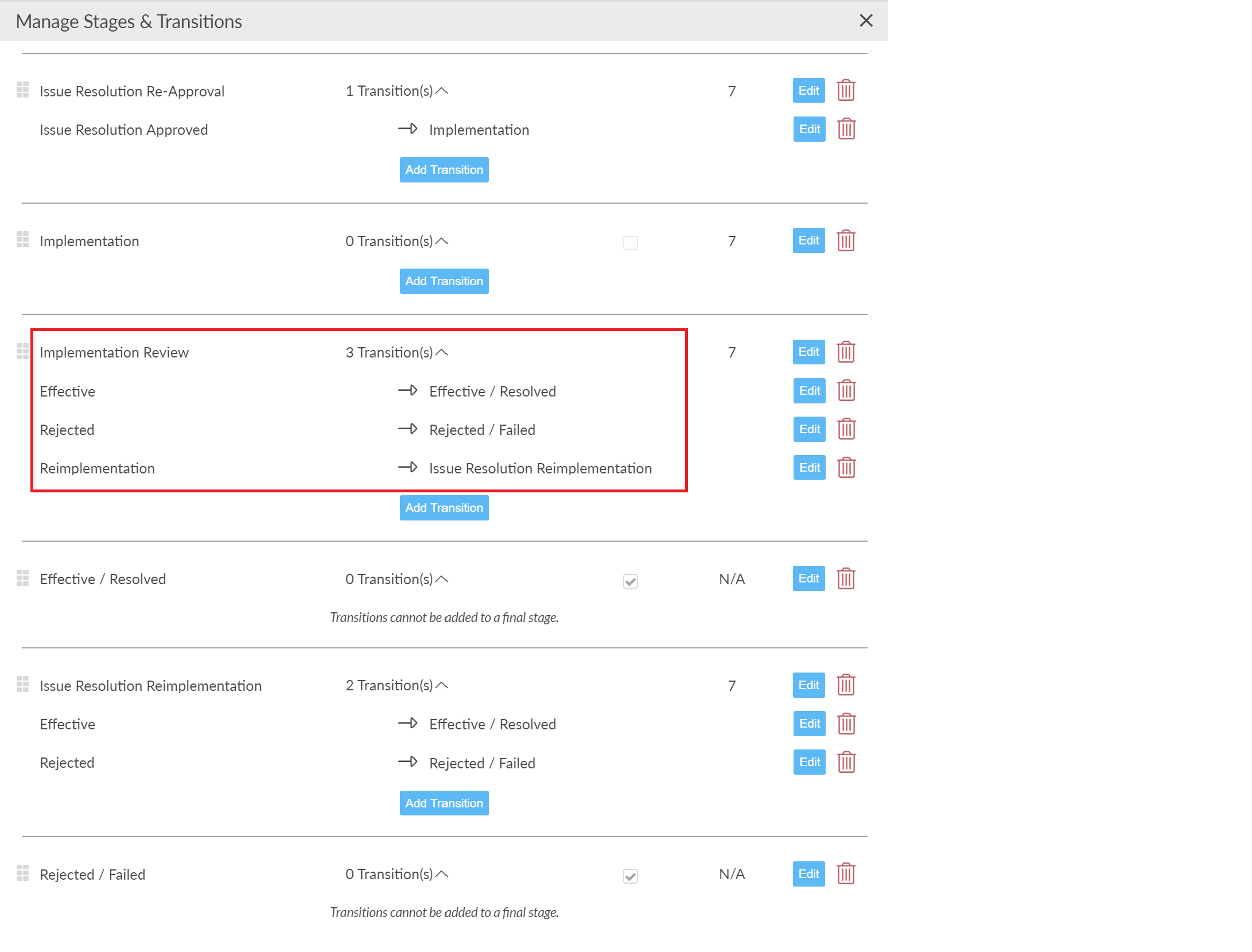 After your stage and transition process has been built out, you now will want to:

Adding a Field to a Stage

Managing Stage Assignees and Workflows
You can only make edits to the Stages and Transitions while the category is still in the DRAFT state. Once the category has been approved, you will have to up-version to make edits.
NOTE: The system will allow you to configure the category to transition back to a previous stage. DO NOT CIRCLE BACK/LINK BACK TO A PREVIOUS STAGE (e.g. Stage 1 > Stage 2 > Stage 4 > back to Stage 2). If you need to create repetitive loops, you will need to define a separate stage (e.g. Stage 1 > Stage 2 > Stage 4 > Stage 2 with an additional qualifier, Stage 2 Second Pass).