As noted in the Task Dashboard & Full Table Overview article, currently, you can only create Tasks within a Change Control or in the upcoming release of the NEW Issues module.
Creating Change Control Tasks
Creating a Change Control task happens in the "Details" of the Change Control. In the "Details" section, the "Task List" appears with a

,

, and a blank table underneath.

By clicking on the

icon you will be taken to the Task Full-table. When you click on the

a new window will appear. You will be asked to provide a Title / Short Description, of the task and you will also have to choose a due date for the task. Click on the

button. The screen below will appear: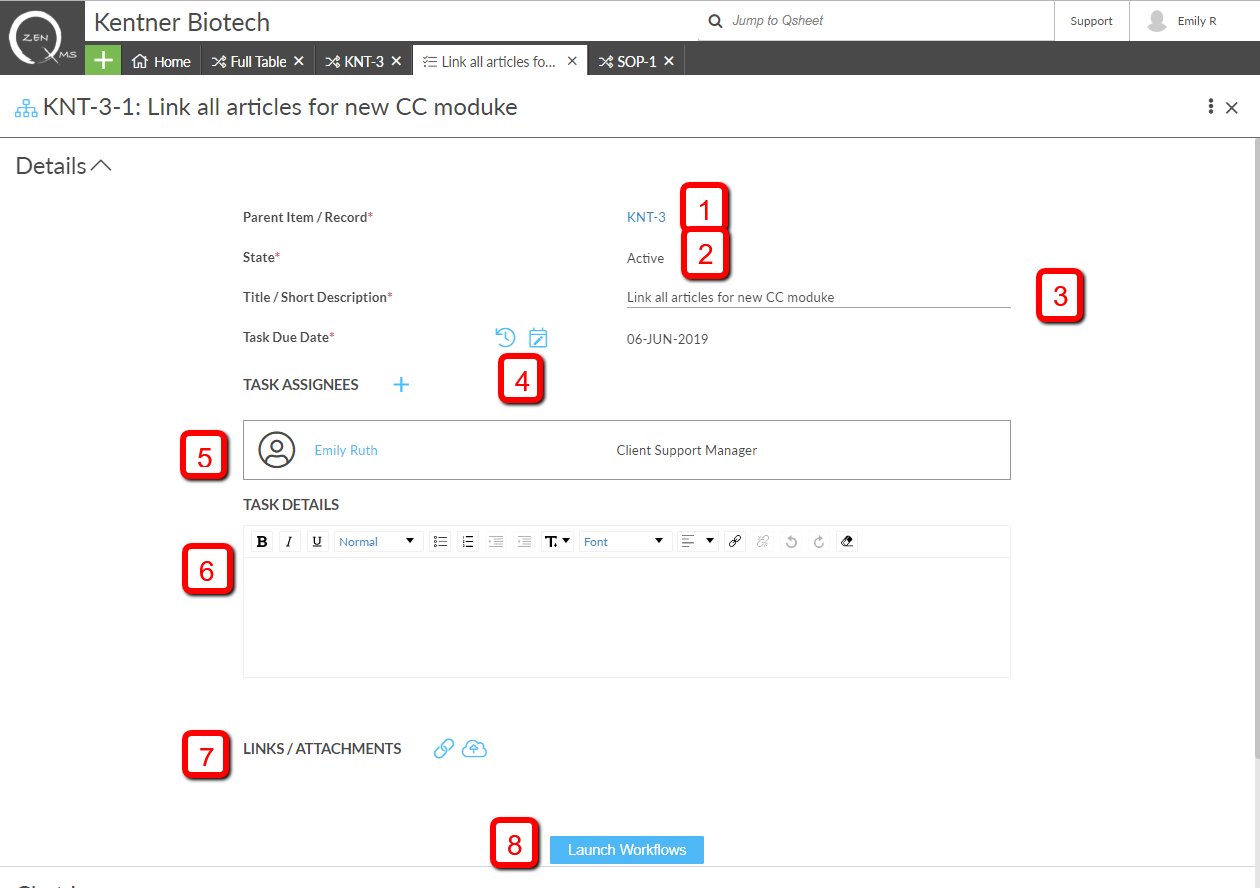 Parent Item / Record - This is the key ID assigned to the Task
State - the state of the Change Control
Title / Short Description - the title or description that you provided in the earlier step
- The arrow icon will show a log of all the due date changes that may occur for this task throughout the life cycle of the project. Clicking on the calendar icon will allow you to Requesting a Due Date Extension for a Project/Stage/Task.
Task Assignees - by clicking on the you assign users to the task, these assignees will be notified that they have been assigned; the assignees will be responsible for completing the task.
Task Details - a large text box to provide more details on the specific task.
LINKS ATTACHMENTS - by clicking on the you will be able to link an account item. By clicking on the you will be able to upload an attachment.
After completing the task details section, click on Launch Workflows. The Task Completion Workflow will slide in from the right. You will be able to add additional completion workflow steps at this time if necessary.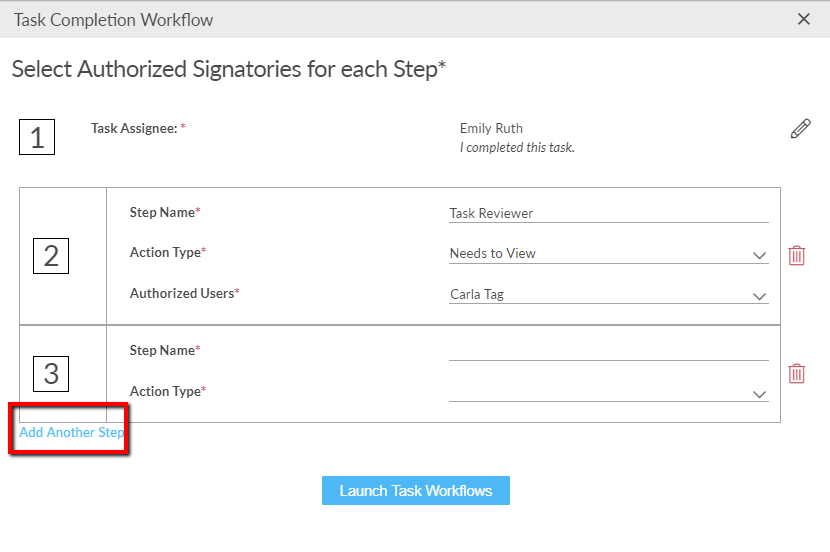 Click on Launch Task Workflows; the assigned users will be alerted to complete the task.
AFTER 2020.1 IS RELEASED YOU WILL BE ABLE TO ASSIGN TASKS TO STAGES.