NOTE: Users will only see "Change Control" if the Change Control Module has been enabled at the account level. Users will need the permissions "Can Create New Change Controls" & "Can See All Change Controls (Read Only Access)" at the Change Control category level of the Change Control type they are permitted to create.
Creating a Change Control
In order to create a new change control, hover over the"

" located to the right of your home tab. Under "Create a New" you will see "Change Control" as an option. Click on it:

You will be asked to:

1. Provide a Title / Short Description of the Change Control
2. Choose the Change Control Category
3. Select a Project Due Date, which is the Issue completion target date
4. Click "Create"
Details Section
In the "Details" section of the newly created Change Control you will be able to: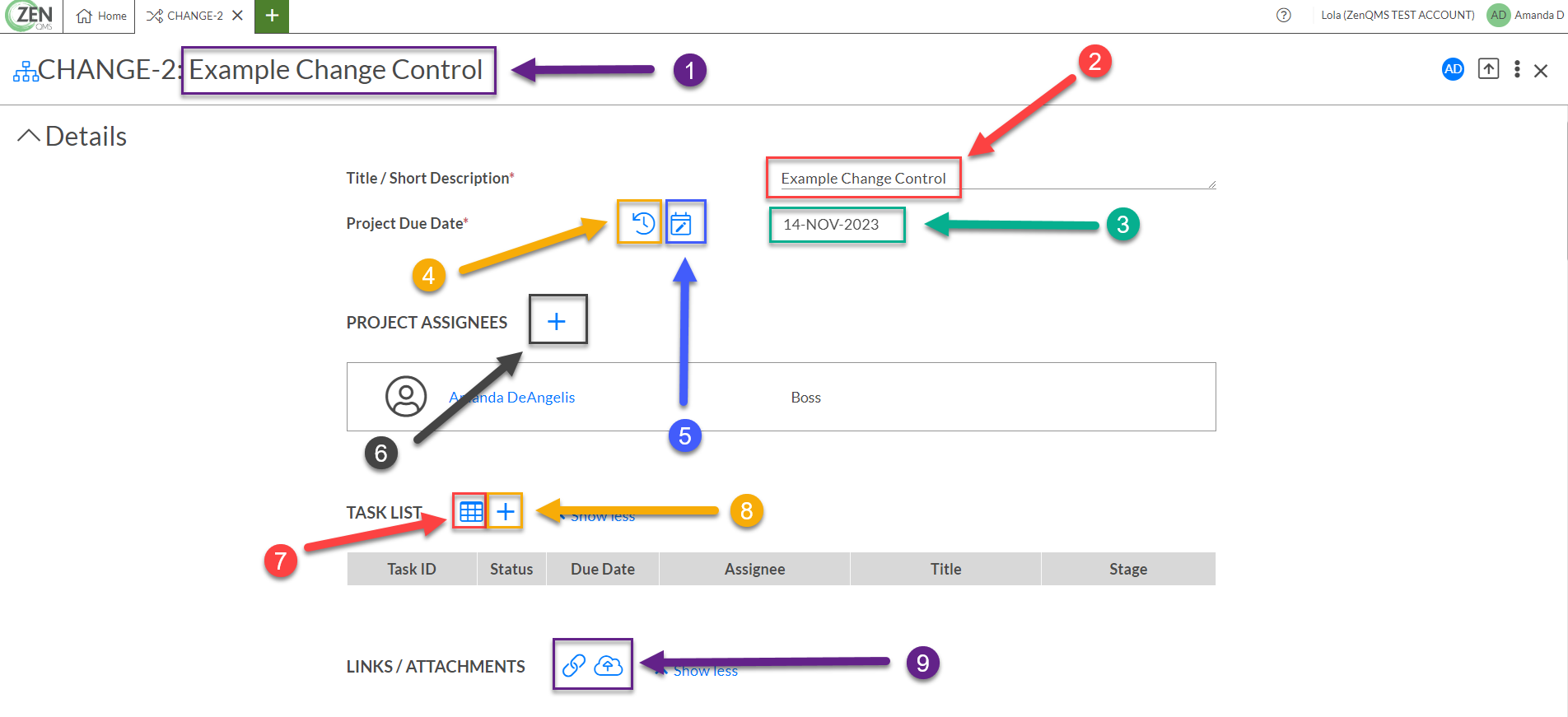 1. See the Change Control Category Key
2. See and edit the Title/Short Description
3. See the Project Due Date
4. Clicking on the "

" will show the due date history timeline
5. Clicking on the "

" will allow you request a new project due date
6. Add more Project Assignees. Project assignees are notified when a new Change Control is created, stages are completed, and if the project, stage, or tasks are past due.
7. Clicking on the "

" will take you to your tasks full table
8. Clicking "

" allows you to create a new project task
9. The two icons "

" allow you to link an item or upload an attachment