This article provides details on the available permissions that can be assigned in a Change Control Category. This is a tab that you must configure when creating a CC category and listed under the "General Settings" section.

When you click on the 

 button a window will appear on the right sides, that lists all possible permissions that can be assigned within a Change Control. Each permission is followed by a drop-down that will include all the roles that you have created in Change Control module settings.  Each category's Roles/Permissions settings are specific to the specific category and do not carry over to other Change Control Categories.
Creating & Managing Roles/Permissions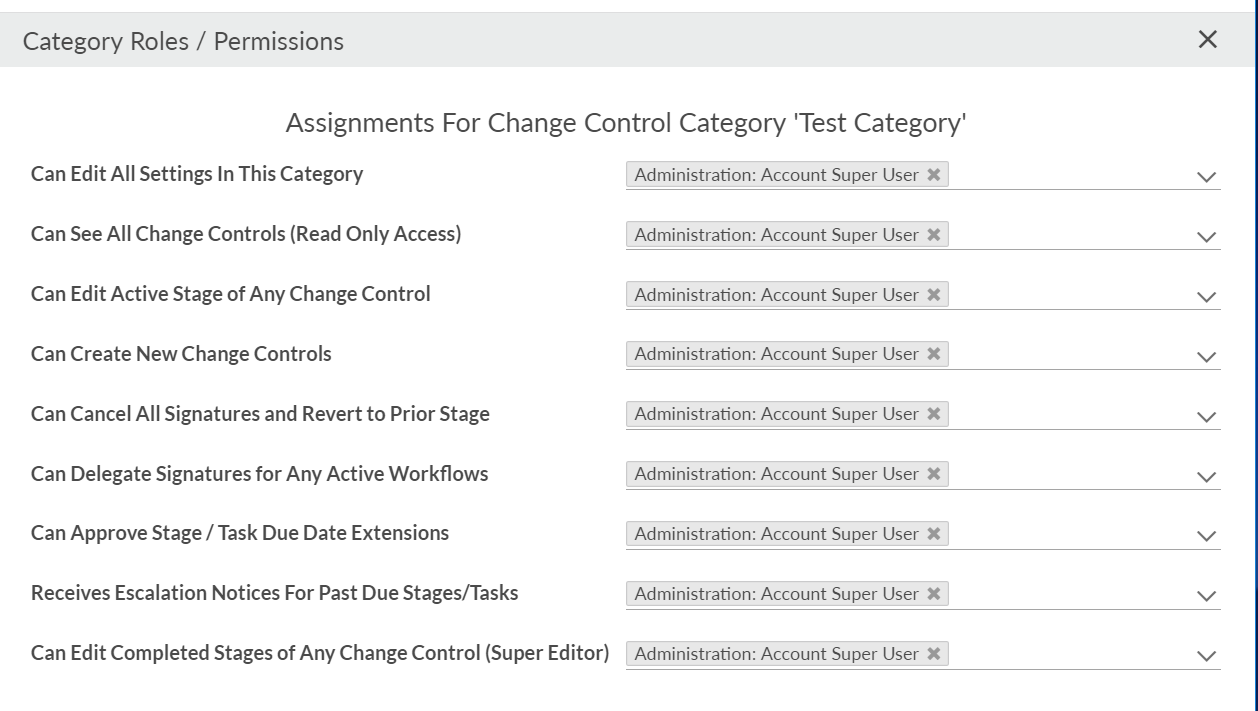 Can Edit All Settings In This Category - a user can edit any settings particular to the specific          category

Can Cancel All Signatures and Revert to Prior Stage - user can revert to a previous stage which will cancel any completed workflows/signatures
You can assign as many roles as you would like to each permission for a change control category.