Managing assignees for Courses, Events & Tests are very similar for each module. Below are the steps on how to manage Course assignees. The same steps can be taken for Events & Tests by selecting "Training: Events" and "Training: Tests", respectively.
PERMISSIONS
Manage Courses = "Can Create/Manage New Training Courses"
Manage Events = "Can Edit any Events That User Has Access To"
Manage Tests = "Can See & Edit All Tests"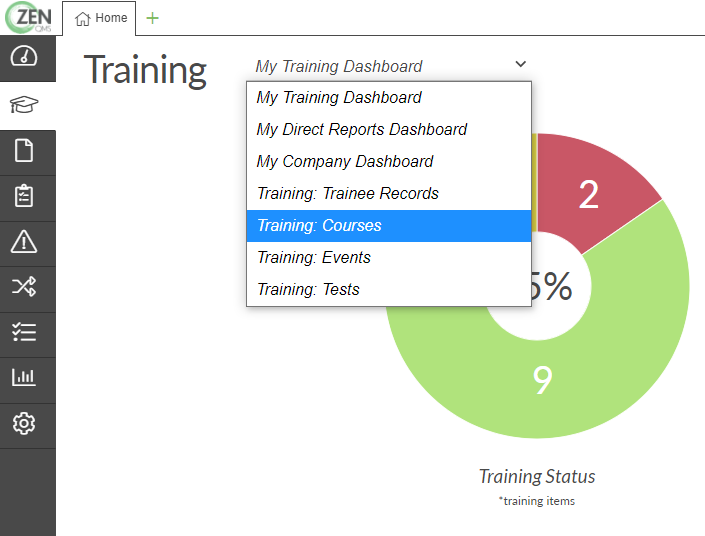 1. Log into ZenQMS
2. Click on the Training Module on the left hand side
3. Select "Training: Courses" from the "My Training Dashboard" drop down
4. Select the course that you would like to manage the assignees for and click on "Edit"

5. Scroll down to the Trainees/Participants section and click on "Manage Users/Groups"
Please note: in Tests, this will be a tab at the top of the window labeled "Manage Assigned Trainees/Results"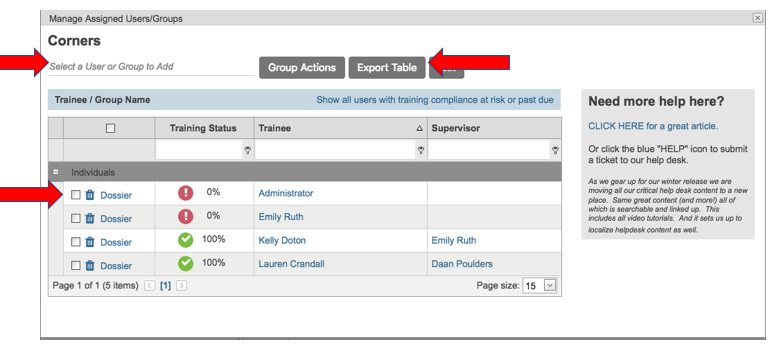 5. From this table you can
Add individual users or groups
Remove users or groups from the course
Drill into a user's Dossier
Export the table