Managing assignees for Courses, Events & Tests are very similar for each module.  Below are the steps on how to manage Course assignees, the same steps can be taken for Events & Tests by selecting them from the drop down.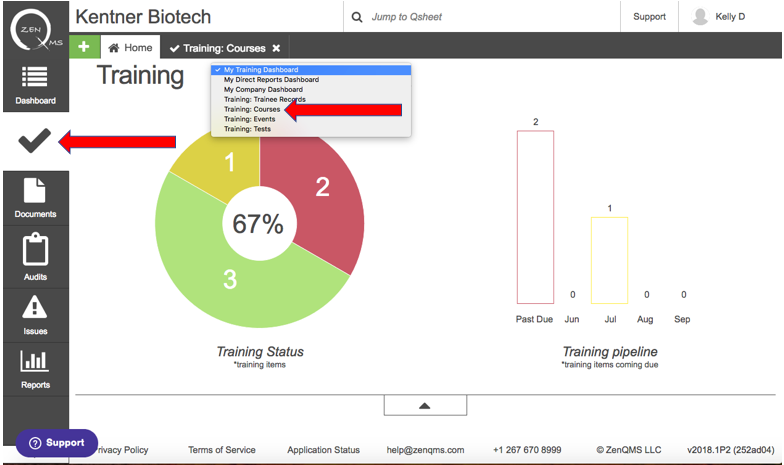 1. Log into ZenQMS
2. Click on the Training tab then select "Training: Courses" from the drop down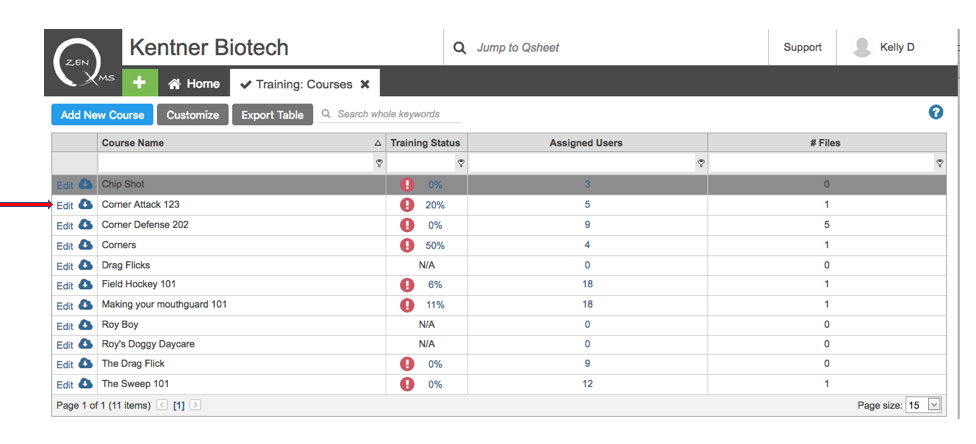 3. Select the course that you would like to manage the assignees for and click on "Edit"

4. Scroll down to the Assigned Trainees section of the Course details and click on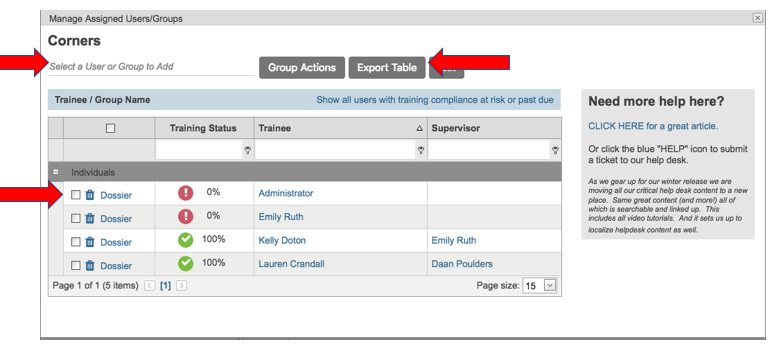 5. From this table you can add single users or groups, remove users or groups from the course, drill into a users Dossier and export the table