NOTE: Users need the permission "Can Add New Tests" to perform these steps.
Creating a Test
1. Log into ZenQMS
2. Click on the Training Module from the Main Dashboard.
3. From the "My Training Dashboard" drop down, select "Training: Tests".
4. Click on "Add New Test". You will be prompted to add the name of the test. Click "Create".
5. Fill in all information on the Test Management/Review Window: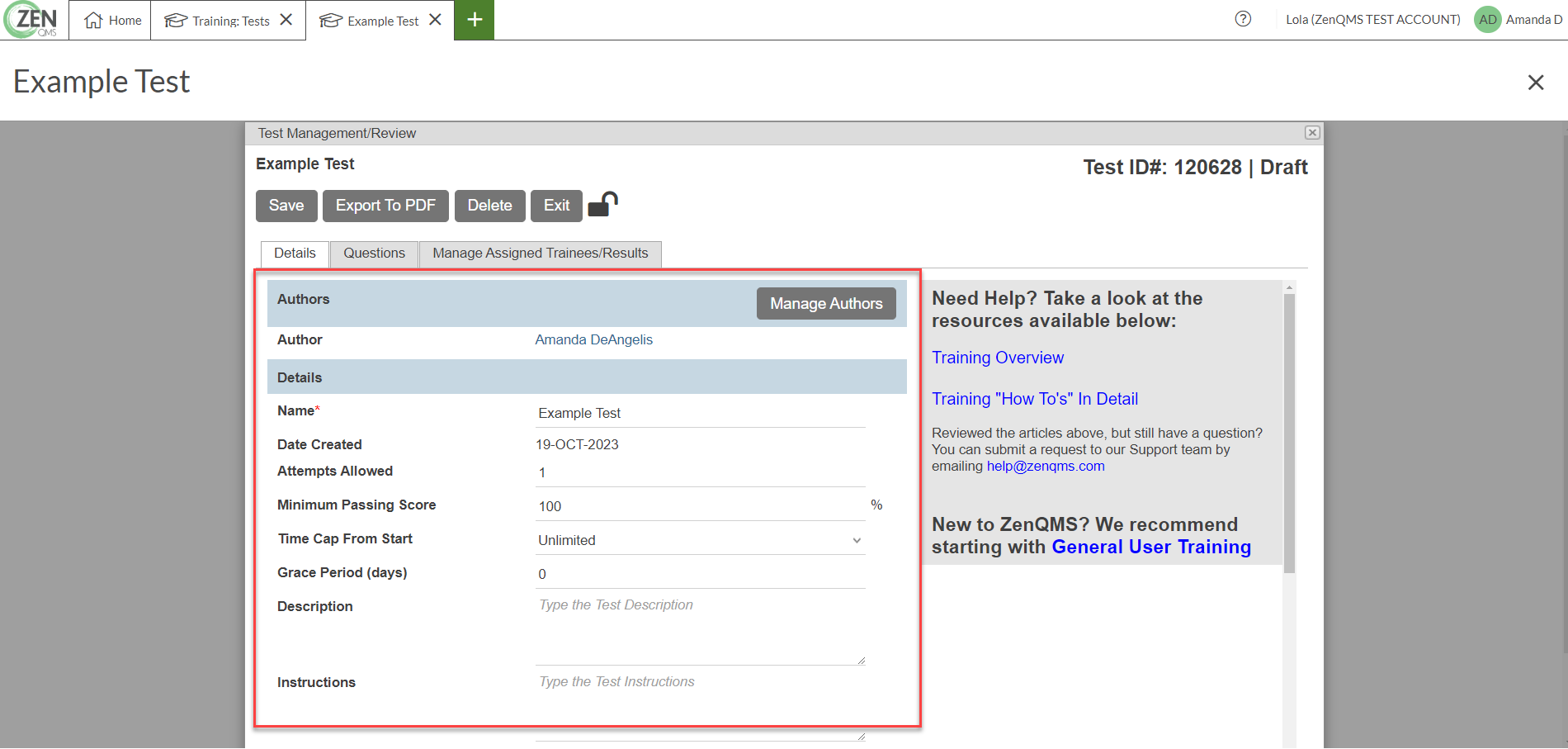 Authors: Click "Manage Authors" to add/remove up to 3 test authors by selecting from the dropdown
Details":
Attempts Allowed: Number of attempts allowed to pass the test
Minimum Passing Score: Entry must be 0%-100%
Time Cap From Start: Time allowance to complete the test (0.5 – 12 hours)
Grace Period (Days): Number of days to complete the test.
Description: Describe your test in a few words
Instructions: Enter any additional information/instructions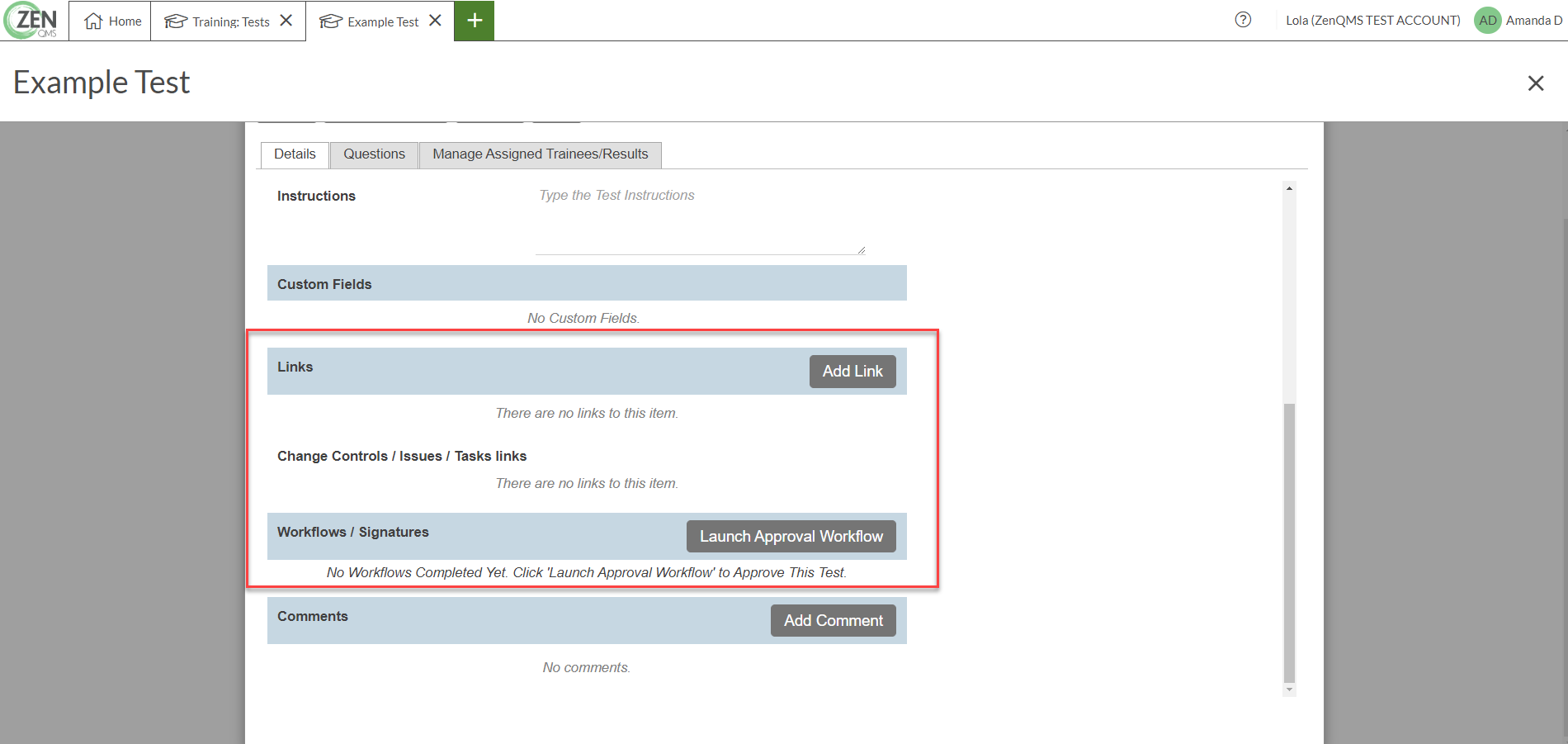 Links: Click "Add Link" to link another item in your ZenQMS account that you have access to
Workflows/Signatures: Click the "Launch Approval Workflow" button to make the test effective.
Adding & Importing Questions
1. To add Questions individually: go to the "questions" tab, click "add question". Type in your question, select the answer type, and click "Save". Repeat as necessary.
2. To add multiple Questions at once: go to the "questions" tab and click "import questions". You can download a template by clicking on the "click here" hyperlink and upload it in the same place.
NOTE: On the Tests Full Table you to manage the order of the questions (when in draft mode) and also see the cumulative pass rate for each question.