PERMISSION NEEDED: "Can See Training Records for Whole Company"
1. Log in to ZenQMS
2. Click on the Training Module on the lefthand side
3. Click on the drop down labeled "My Training Dashboard" and select "Training: Trainee Records":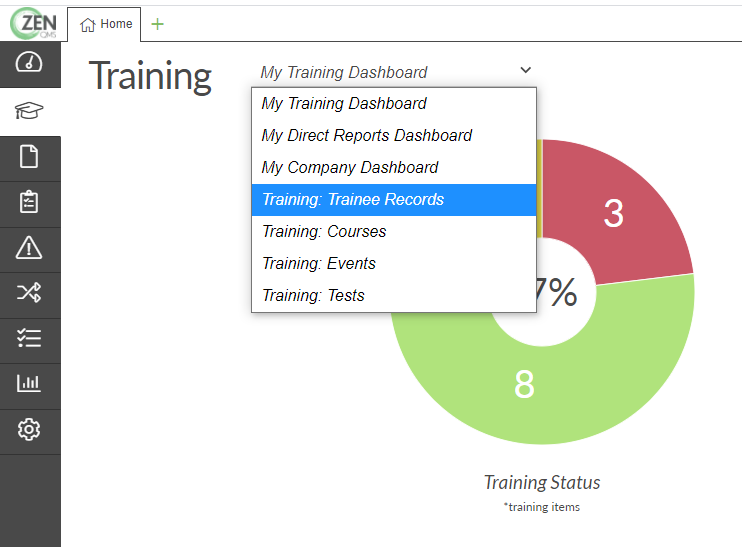 4. Using the drop-down on the left hand corner labeled "Just Showing Myself", select "Groups"

5. Next to the desired Trainee / Group Name, click the "Training Matrix" hyperlink:

Note: There is a chance that your pop-up blocker may block the download; please make sure that you allow pop-ups/downloads from the ZenQMS application.
Please note that this file is a .csv file (comma-separated values) so it is un-formatted data. Before you can use this data in excel, you will need to important the data from the .csv file into an excel file.
6. Open a blank workbook in Excel
7. In the top toolbar, click "Data"
8. Select "From Text/CSV"

9. Select the .csv file you would like to open then click "import"
10. For the next pop-up, the key universal items that need to be selected are Delimiter/Delimited and Semicolon, then click Load
Note: If your version is different, you may need to select Delimited, then click Next, then select Semicolon from the radio buttons, then click Load/Finish