*Only users with certain permissions will be able to perform this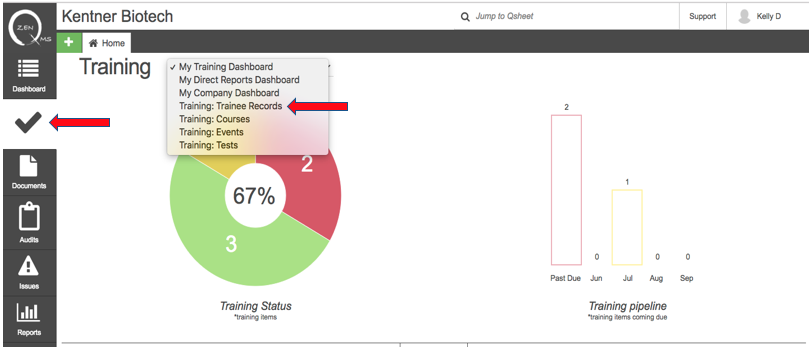 1. Log in to ZenQMS
2. Click on the Training tab on the lefthand side
3. Click on the drop down labeled "My Training Dashboard" and select "Training: Trainee Records"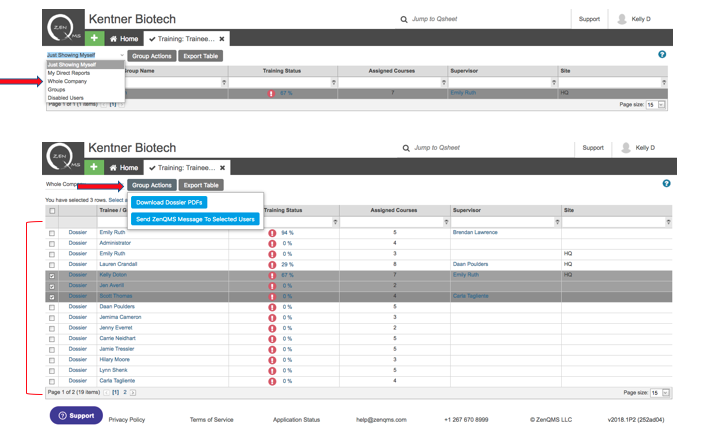 4. There is a drop down on the left hand corner labeled "Just Showing Myself", click on that drop down and select "My Whole Company"
5. You can sort though the table by utilizing the column header search bars
6. You can drill into an employees Dossiers by clicking on "Dossier" to the left of their name, you can download multiple dossiers by checking the boxes next to the names of the employees you want to download dossiers for and click on the "Group Actions" tab and selecting "Download Dossier PDFs"
7.  You also have the ability to export the table