Since the Pie Chart is your go to for anything having to do with Training, that is where you want to focus on when trying to complete a training from the dashboard.  Here are the steps to follow when attempting to complete a training.
1. Log in to ZenQMS
2. Click the center of the pie chart, the list of all your trainings will populate below
3. Any training that needs to be completed will have a blue pencil icon under the Execute column, click on the blue pencil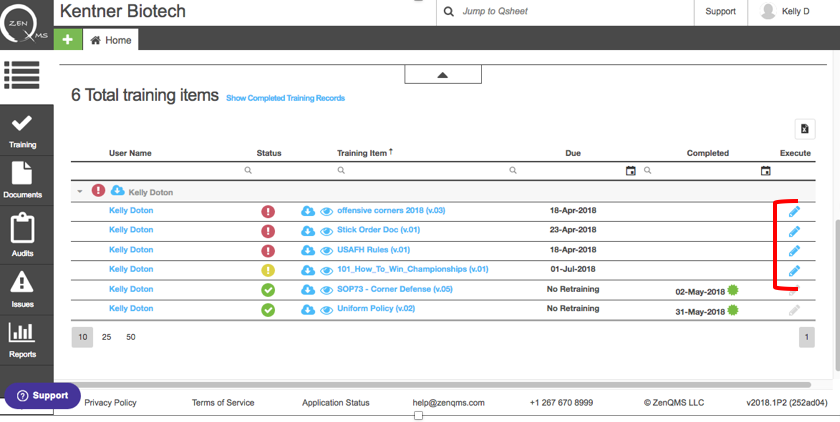 4. A new box will appear with a link to the document that you have been assigned to for training, with instruction on how to complete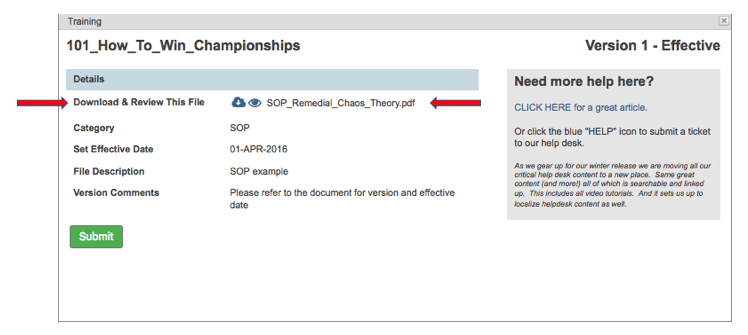 5. In this case, since there is no test included, once you have reviewed the document you can click on 

 and the e-signature box will appear, where you will enter your login credentials to complete and submit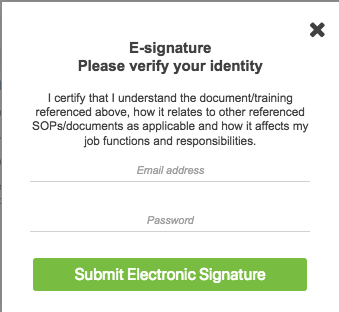 6. You will know you successfully completed when this modal box appears at the top of the screen

* Keep in mind that if this training has an "Training Interval" assigned to it, it will appear back on the list with a blue pencil behind it, but the due date will have changed to whatever the interval is set for, this does not mean you did not successfully complete the training.  It is just showing that training on the document is due again in the future (months, years).
VIDEO TUTORIAL