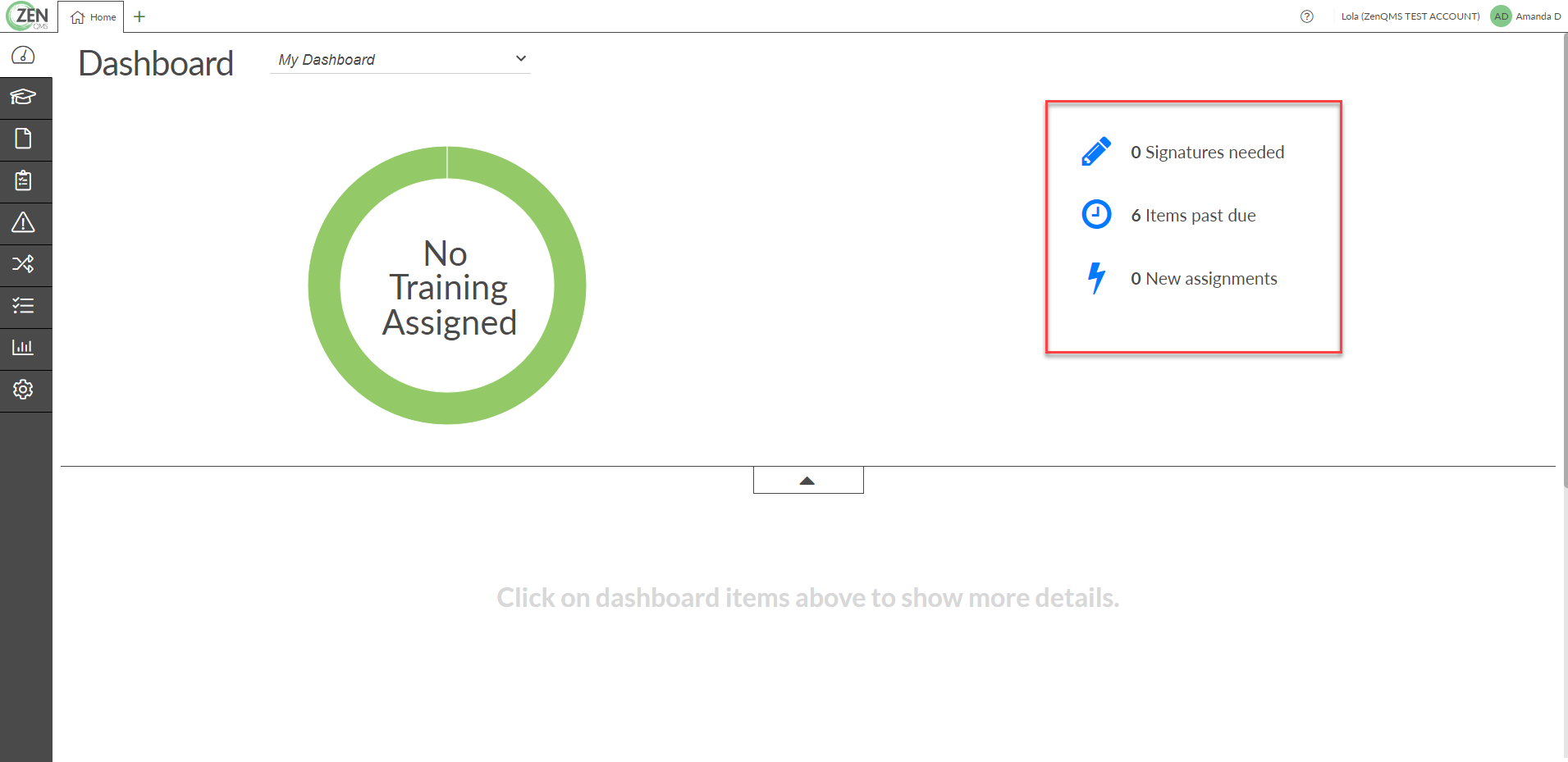 Action Items can be found on the RIGHT side of the dashboard. These action items have NOTHING to do with trainings.
Signatures Needed - your signature is needed for an approval process
Items Past Due - this could be past due for a review date
New Assignments - you've been assigned as the owner of an item
If you see a number between the icon and the action, you can click on the action to see more details. The details will populate below the pie chart.