This article is a high level overview of what can be found and what actions can be taken in the Configuration tab. Click on the hyperlinks for detailed instruction on how to perform the actions.
PERMISSION = "Member Administration/Configuration"
To get to Site Management:
1. Log into ZenQMS
2. Click on your name in the upper righthand corner and choose "Profile" from the dropdown. Or, select the Settings icon found along left-hand panel. This will open up the Settings and Administration section.

Or...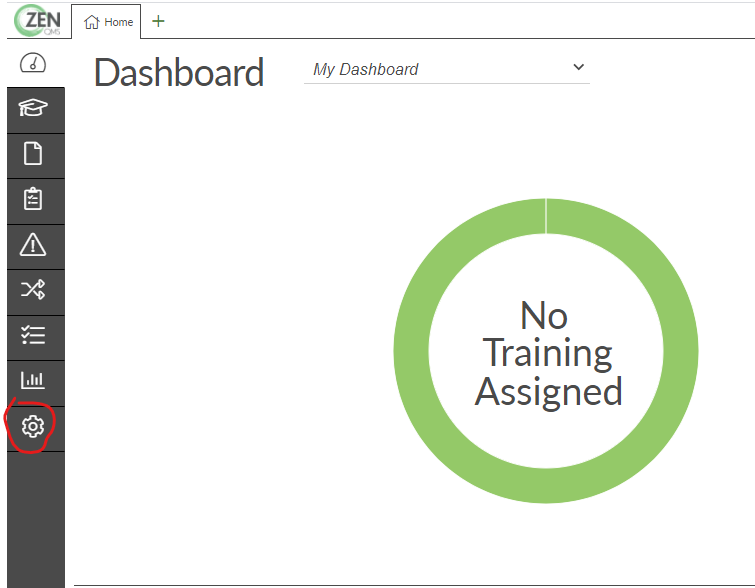 3. Select the "Administration" tab at the top.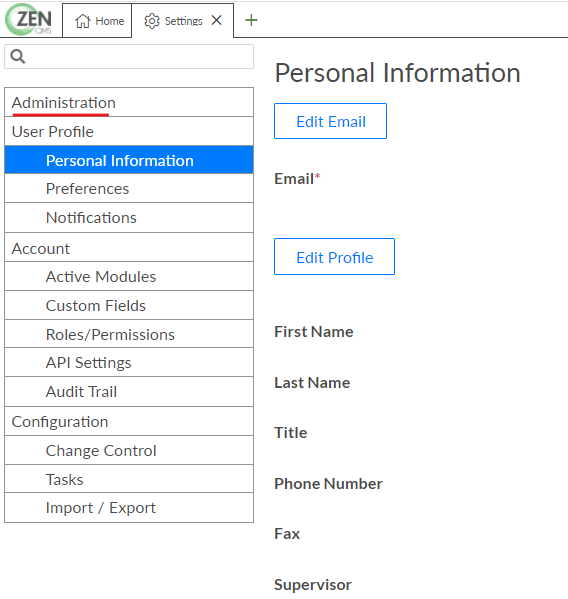 4. Click on "Configuration" on the left-hand side

Once you are in the Configuration you will see 5 tabs across the top:
Custom Fields - you can create and manage custom fields, both the type of field and the values associated.
Groups/Permissions - you can create new groups, assign users to groups and manage group permissions. Similarly to what can be done in the User Table on the "Member Account" tab: Managing Groups & Permissions
Workflow Templates - you can choose the workflow steps and users involved in the workflow approval for the following:
Form Templates - Here you create and or upload existing forms you would like to be able to utilized within the Issues/Actions and Audit modules. Click here for more information on utilizing forms for Issues/Actions or here for more information on utilizing forms for Audits.